Ansiei
HIGHEST HONOR x DIXIELAND BAND
A Full Thoroughbred pedigree of special interest to breeders, he carries the highly influential Grey Sovereign sire line.
Disciplines
Eventing, Racing, Show Jumping, Showing
Stud Book:
Life approved SHB(GB), Approved Horse Sport Ireland, Selle Francais
Health Status:
WFFS Negative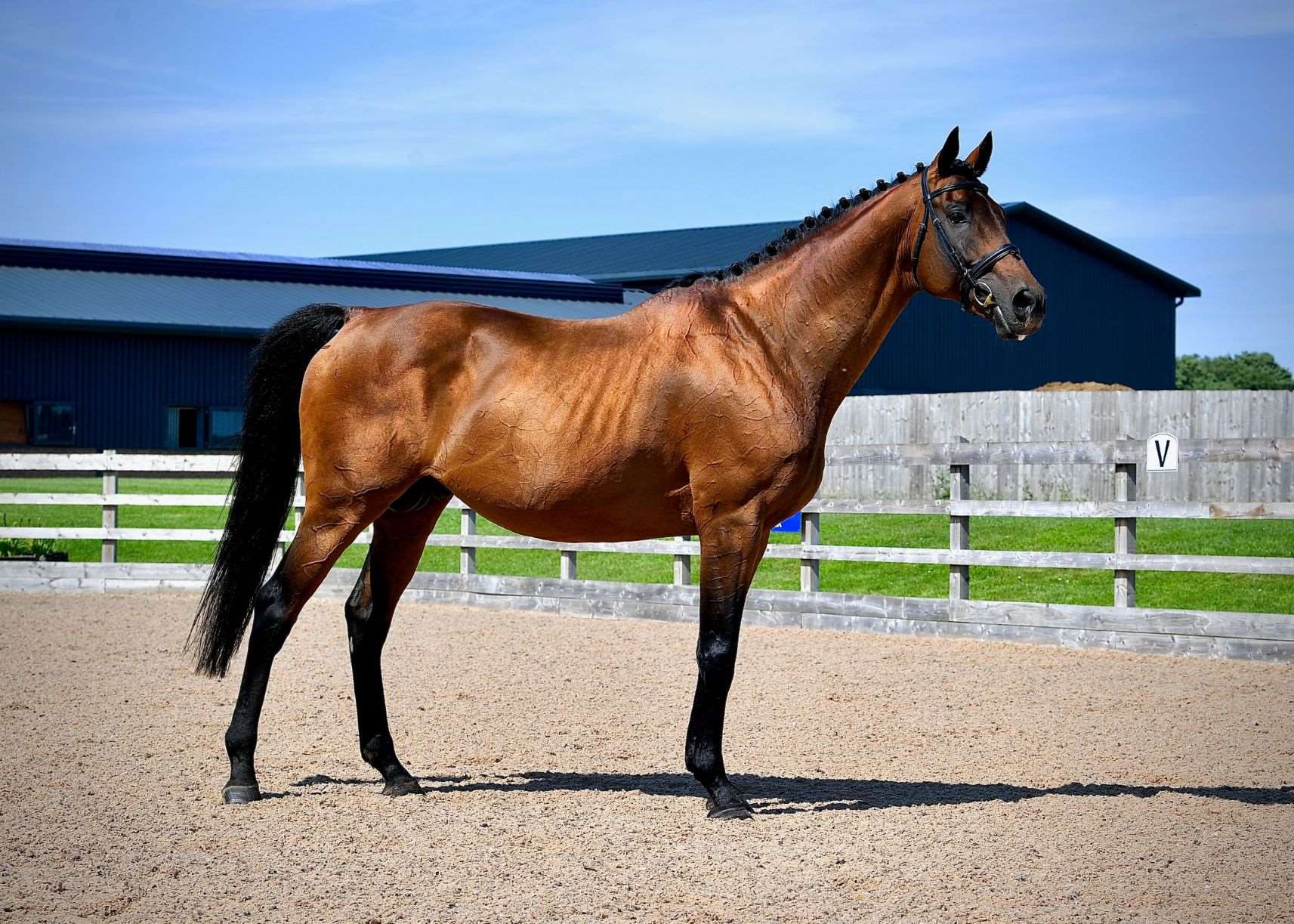 No products match your search criteria
Biography
Ansiei is a proven Thoroughbred stallion and a successful athlete in his own right with total winnings of over £188,000 to his credit in only a handful of outings. He has a superb pedigree containing the famous Northern Dancer and Grey Sovereign. He has been carefully line bred so has not one, but two crosses of the famous Grey Sovereign in his pedigree. The Grey Sovereign line has been extremely influential in infusing blood in European warmbloods and appears in the pedigree of many top show jumpers including Olympic performers Clinton and Corrado and in French Jump racing with many stallions from his sire line, which included Kalaglow, Zeddaan, Caro and Fortino. Ansiei's dam is Albiatra's who has produced a winning hurdler and her sire Dixieland Band was the sire of the Hunter Improvement society Premium stallion Bandmaster. In hie Selle Francais grading in 2021 he was awarded an excellent for his X-Rays which shows his super durability as he started competing as a 2yo He is a very athletic stallion with a great walk and an uphill canter, which he is passing on to his progeny who are also proving to be strong, bold, athletic and trainable and with great looks. They are successfully competing in many areas of horse sports including showing, show jumping and eventing across Europe with both amateur and professional riders in all formats.
Notable Progeny
His youngstock are demonstrating his excellent trainability and athleticism with Bonmahon Liberation competing internationally CCI 3* with Sarah Dowley, 5* rider, Sarah quoted: "He's very smart and loves his work. He wants to work hard and to please whilst being brave and careful while galloping across the country. We're very excited for the future and he has the potential to go all the way". In 2021 one foal was Supreme Foal Champion at the SHB(GB) National Hunter Show, which shows his true versatility as a stallion. Progeny have been sold to Europe and the USA An Ideal breeding stallion.
Results for Ansiei
Race winner as a two year old and listed winner as a three year old • Second in the Group 2 International Italian Derby • Placed on his first outing over hurdles in Ireland • Career winnings in excess of £188,000