Big Star
QUICK STAR x NIMMERDOR
Big Star became one of the greatest showjumping stallions following his gold medal in London 2012 and Rio 2016
Health Status:
WFFS Negative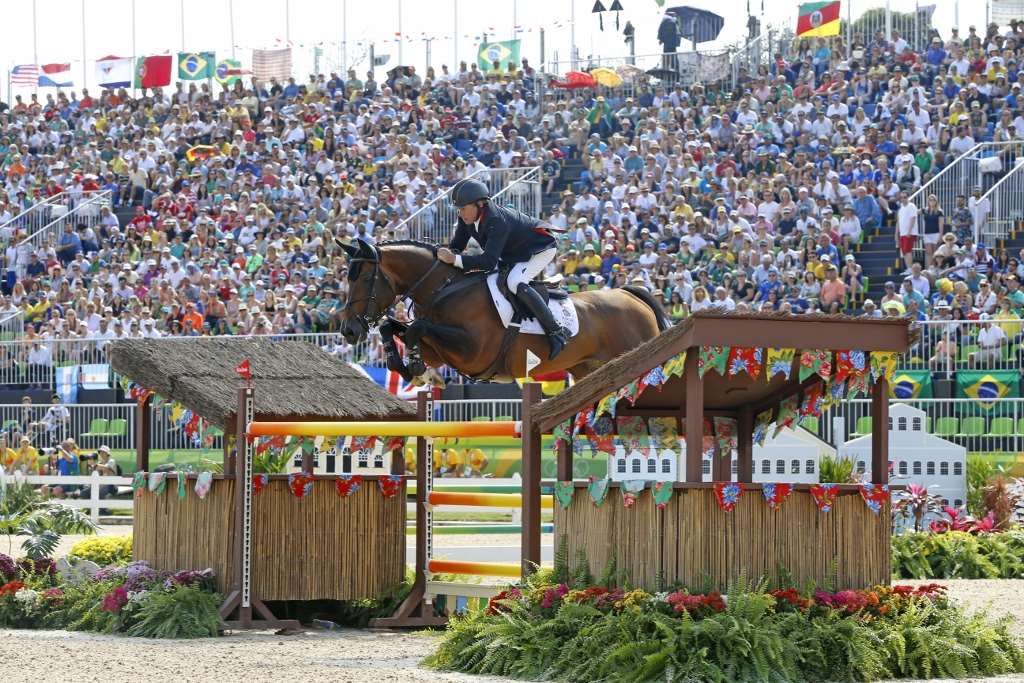 No products match your search criteria
Biography
Big Star became one of the greatest showjumping stallions following his gold medal in London 2012 & Rio 2016. In 2017 he was made an ambassador of the BWP Studbook & Nick Skelton himself has referred to Big Star as "the best horse I have ever ridden". This prolific Olympic stallion has had outstanding pregnancy results for the last 5 years with foals selling for record breaking prices in auctions both in the UK & in Europe, making him an excellent choice for any showjumping breeder. Sired by Quick Star, who ranked 3rd in the WBFSH sire rankings 2013. Quick Star, ridden by Meredith Michaels-Beerbaum, has wins at Grand Prix of Maastricht & Munich. Quick Star's sire, Galoubet A is the leading sire of the French Studbook. He won an incredible 19 Grand Prix titles in his career. Galoubet, also the father to Baloubet Du Rouet, who won the team bronze in the Sydney Olympics then won individual gold in Athens. His dam, Stella, 7/8th Anglo-Arab, jumped on the international circuit with Nelson Pessoa. His dam, Jolanda, competed in ZZ-level show jumping. Her sire, Nimmerdor, known to be the foundation sire of the VDL Stud & gained "The Stallion of the Century" in 2000. He was ridden by Albert Vroom & successfully competed in many World Cups, & International Competitions, including the Los Angeles Olympics in 1984. Nimmerdor has 50 approved sons including Ahorn, Daimler, N-Aldato, DBH Heartbreaker, Zadock, Nandor Fortuna and Coronel.
Notable Progeny
With 10 licenced sons, he is proving himself as a breeding sire. An abundance of progeny are successfully working their way up through the age classes Older progeny include: Babe W Z - CSI3* ridden by Boy-Adrian van Gelderen (BEL) Big Star Jr K Z - CSI3* ridden by Joe Clayton (GBR Jay Star - 5 year old approved KWPN stallion G-Star ES - CSI1* ridden by Kim Hoogenraat (NED) E-Star - CSIYH1* ridden by Janika Sprunger (SUI), C Star WW Big Stars Boy KB Big Tender Ashdale Goldstar. His foals continue to be in demand and consistently obtain in excess of £20k.
Results for Big Star
• 2016 - Individual Gold at the Rio Olympics • 2012 - Team Gold at the London Olympics • Wins in CSI4* Antwerpen, CSI5* Aachen & Hamburg • 2013 - Winner Rolex Grand Prix at Aachen • 2013 - Winner CSI5* Piazza di Roma Grand Prix • 2012 - KWPN Horse of the Year • BWP Ambassador