Cassionato
CASSINI I x QUIDAM DE REVEL
Part of the British team under Michael Whitaker at the 2016 Rio Olympic Games and 2015 European Championships
Health Status:
WFFS Negative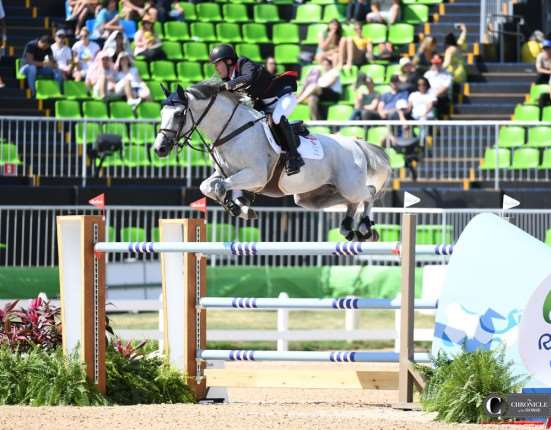 No products match your search criteria
Biography
Cassionato's sire is the popular stallion Cassini I, who was on the winning Danish Nation's Cup team in Helsinki & represented Denmark at the European Championships. Cassini I also sired the 2006 WEG champion Cumano & Eurocommerce Berlin, who contributed to the Dutch team gold medals at WEG 2006 & the 2007 European Championships. Cassionato's dam, Perle Holstein, is by the brilliant Selle Français stallion Quidam de Revel, who had countless successes throughout his career, including helping France win team bronze at the 1992 Olympic Games. Cassionato's combination of excellent bloodlines & jumping talent make him an obvious choice for breeders.
Notable Progeny
Cassionato was purely focused on the sport until 2016 and so he is yet to have youngstock competing. His foals will no doubt be future winners, taking on his powerful canter, strength and charisma. They will be exciting prospects to follow when they come out under saddle.
Results for Cassionato
• 1st 2016 CSIO5* Nations Cup - Rome 1.60m • 1st 2015 CSIO5* Nations Cup - Rotterdam 1.60m • 1st 2015 CSIO5* Nations Cup - Rome 1.60m • 1st 2015 CSIO5* Nations Cup - La Baule 1.60m • 4th 2015 CSIO5* Final NC (team) - Barcelona 1.60m With Michael Whitaker