Chacco Bay
CHACCATO x HEOPS
5yo WBFSH Silver Medallist, 6yo Bolesworth Champion & Clear CSI2* Chepstow Grand Prix at 7 years old
Health Status:
WFFS Negative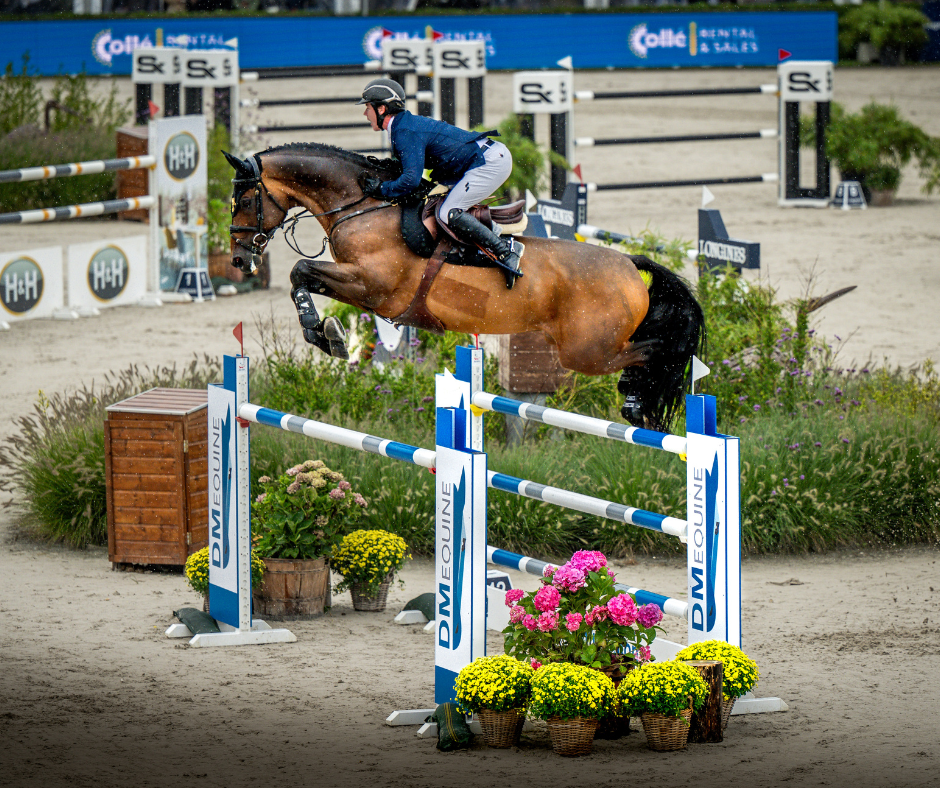 No products match your search criteria
Biography
WBFSH 5yo Silver medallist 2019 & Al Shira'aa Bolesworth Young Horse 6yo Champion 2020. Chacco Bay is an exciting stallion with quick reflexes, excellent scope and sporting performance. At such a young age he demonstrates all the qualities of a future Grand Prix horse and is destined to be a sire of stars. Chacco Bay has continued his strike rate at a high level since producing 4 clear rounds at the World Breeding Championships in Lanaken where he was a silver medallist at just 5years old, following on as a 6yo to be the Al Shira'aa Bolesworth YH Champion, to jumping clear as a 7yo in his first ever international Grand Prix at CSI** Chepstow with Al Shira'aa team rider and Olympic medallist, Khaled Al Eid. Chacco boasts the perfect mix of ability, technique and attitude thanks to his sire Chaccato who is an impressive type of stallion, passing his stallion performance test with 9.5 for jumping ability. Chaccato's sire; Chacco Blue is the most sought out jumping stallion on the market, currently ranked number 1 of WBFSH jumping sires. Chacco Bay's damline has produced numerous sporting stars in the jumping world such as Jackie Brown 4 who competed internationally up to 1.60m and Diagonol 4 who is competing at 1.50m, not to mention his great grand sire competing at 1.50m level as well!
Notable Progeny
First crop of foals born in 2021. Used by several professional breeders in 2022, including The Billy Stud. 2023 will be an exciting year to see his stock.
Results for Chacco Bay
•2023 CSI5* - GCT/GCL - Class 6 - Valkenswaard (NED) (1.50m) with Michael Pender •2023 CSI2* - Mullingar (IRL) (1.45m) with Michael Pender •2023 CSI2* - GP - Mullingar (IRL) (1.45m) with Michael Pender •2023 CSI2* - Mullingar (IRL) (1.40m) with Michael Pender •2021 CSIYH1* - (6 & 7 year old) - Hagen (GER) (1.40m) with Khaled Abdulaziz Al Eid •2021 CSIYH1* - (7 year old) - Montefalco (ITA) (1.35m) with Khaled Abdulaziz Al Eid •2021 CSIYH1* - (7 year old) - Montefalco (ITA) (1.35m) with Mohammed Ahmed Al Owais •2021 CSI2* - (UAE) (1.35m) with Khaled Abdulaziz Al Eid •2021 CSI4* - Gorla Minore (ITA) (1.35m) with Khaled Abdulaziz Al Eid • 2nd 2021 WBFSH Lanaken • 1st 2020 Young Horse Championships 6yo 1.30m • 2nd 2019 WChYH Final 5yo Lanaken 1.30m • 3rd 2021 CSIYH1* 7yo 1.30m