Chef Of Flanders Fields Z
CICERO Z VAN PAEMEL x INDOCTRO
This young up and coming stallion was Champion at the AES 3yr Loose Jumping Championship. Now partnered with Billy Twomey, there is no doubt this stallion will be a future superstar.
Health Status:
WFFS Negative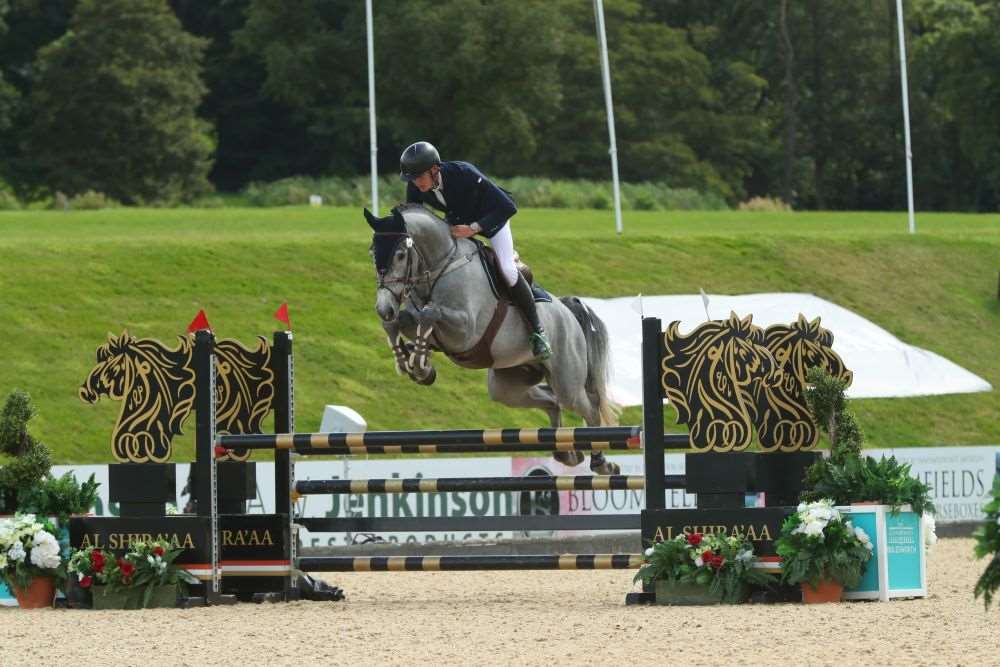 Buy Chef Of Flanders Fields Z semen
Owner/Agent: Stallion AI Services
Contact: 01948 666295
Email: office@stallionai.com
Note: SAIS is agent for this stallion and the stud fee(s) shown are payable via this website
No products match your search criteria
pedigree
Chef Of Flanders Fields Z
Biography
Sire Cicero Z Van Paemel is the 16-yr-old Grand Prix winning sporthorse of Dirk Demeersman and has grown to become one of the most popular jumping sires in the world. This stallion's sports record in 2015 shows why. Gigolo van Albert Zoer won the Grand Prixs of both Arnheim and Mannheim. Fenia van Klapscheut was victorious in the saddle in Leszno and Graz, Merqusio in Wiener-Neustadt, and Gautcho da Quinta in the Nations Cup of Odense. His progeny have also been successful in competition. In 2015 three of Cicero Z's offspring won Grand Prixs and at the Fences Elite Auction in France, the stallion Moneymaker vd Axelhoeve was the auction topper who sold for the historical amount of 195,000 Euros. Julyssi van Orti went for 165,000 Euros and was the most expensive horse ever sold at the Woodland's Sales, while Klacid of Cicero was the record-breaking sale of the Limburg Foal Auction and went for 38,000 Euros.
Notable Progeny
2021 will be his first season at stud
Videos of Chef Of Flanders Fields Z
Results for Chef Of Flanders Fields Z
• 1st British Show Jumping 4yr Bolesworth • 1st Bolesworth Young Horse Qualifier • Champion 3yr AES Loose Jumping • 2021 Sunshine Tour Clear throughout whole competition