Chippendale
LORD LEATHERDALE x NEGRO
Talented eye-catcher and rising star in sport and breeding
Health Status:
WFFS Negative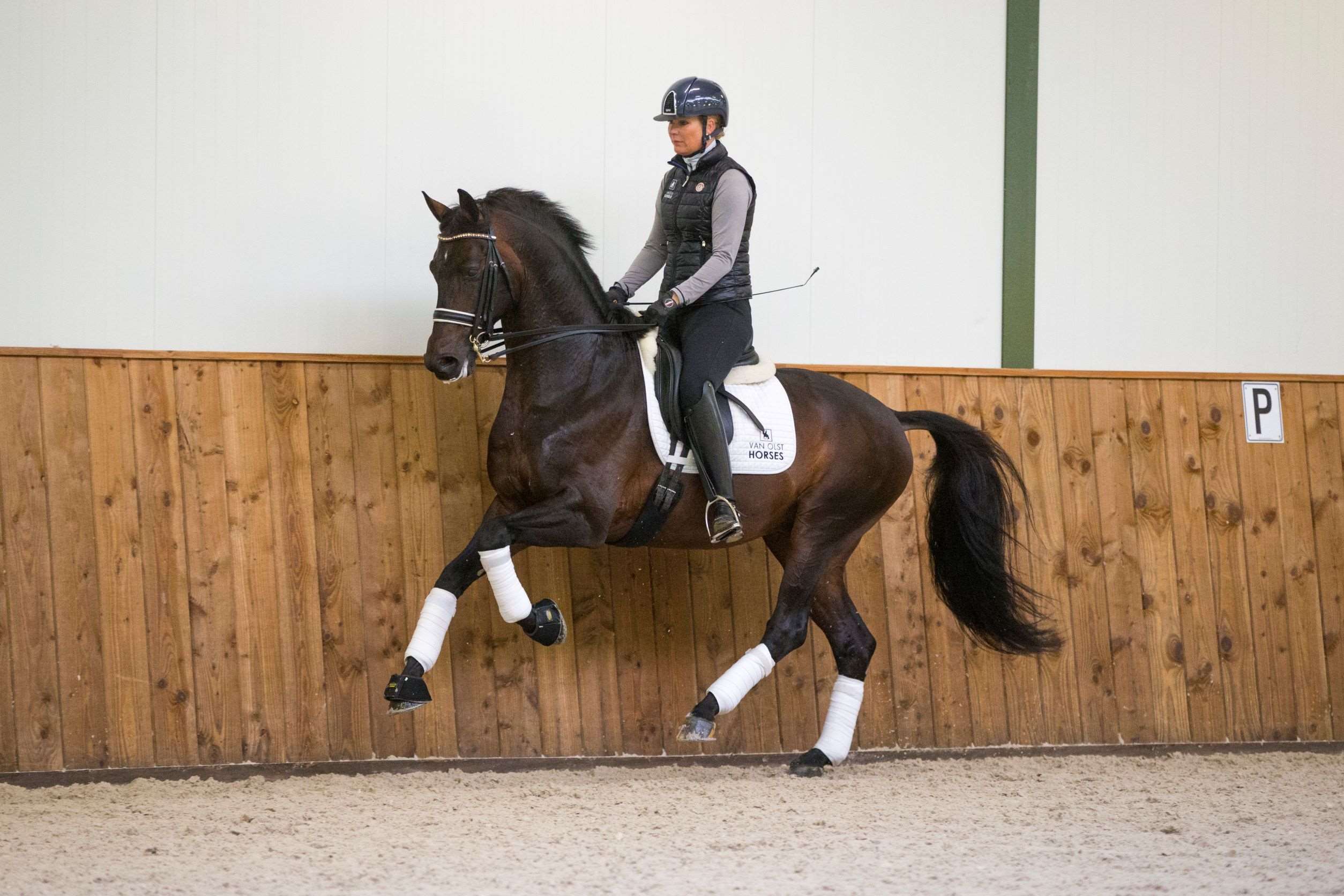 No products match your search criteria
Biography
Chippendale is the full package - He's a modern-built stallion, who possesses a good and strong movement, with three exceptional basic paces. As well as his tremendous talent, Chippendale also has a fantastic temperament. Chippendale is proving to be a dressage horse producer, with numerous outstanding progeny. Chippendale is a son of the charming stallion Lord Leatherdale, who is already famous for being a dressage horse producer par excellence. On his dam's side Chippendale goes back to the famous preferente Negro and the Oldenburg top-producer Landadel. Chippendale's dam, the elite sport (dres) mare Ti Amo, is also well-known for being the full-sister of the successful Small Tour horse, Straus, and Isabelle Herter's (FRA) International Grand Prix horse, Ushie.
Notable Progeny
Giovanni (ds. Scandic) - 5thplace WC 7-year-old dressage horses Ermelo. Headen (ds. Haarlem) - 4th place Pavo Cup and WC Young Horse competitor. Crosby (ds. Flemmingh) - International ST and Van Olst Sales star €270,000. Imagine (ds. Jazz) - Spanish Champion 5-year-old dressage horses. Hailey TH (ds. Lancelot) - Brabant Champion 4- to 7-year-old mares. Happiness (ds. Havidoff) - Equine Elite star €130,000.