Eclipse CES
GRANJERO V x FARAON LIX
Eclipse is an impressive, highly talented young stallion with a well-mannered character, gentle temperament and amazing movement.
Health Status:
WFFS Negative
Stud Terms:
LFG fresh/chilled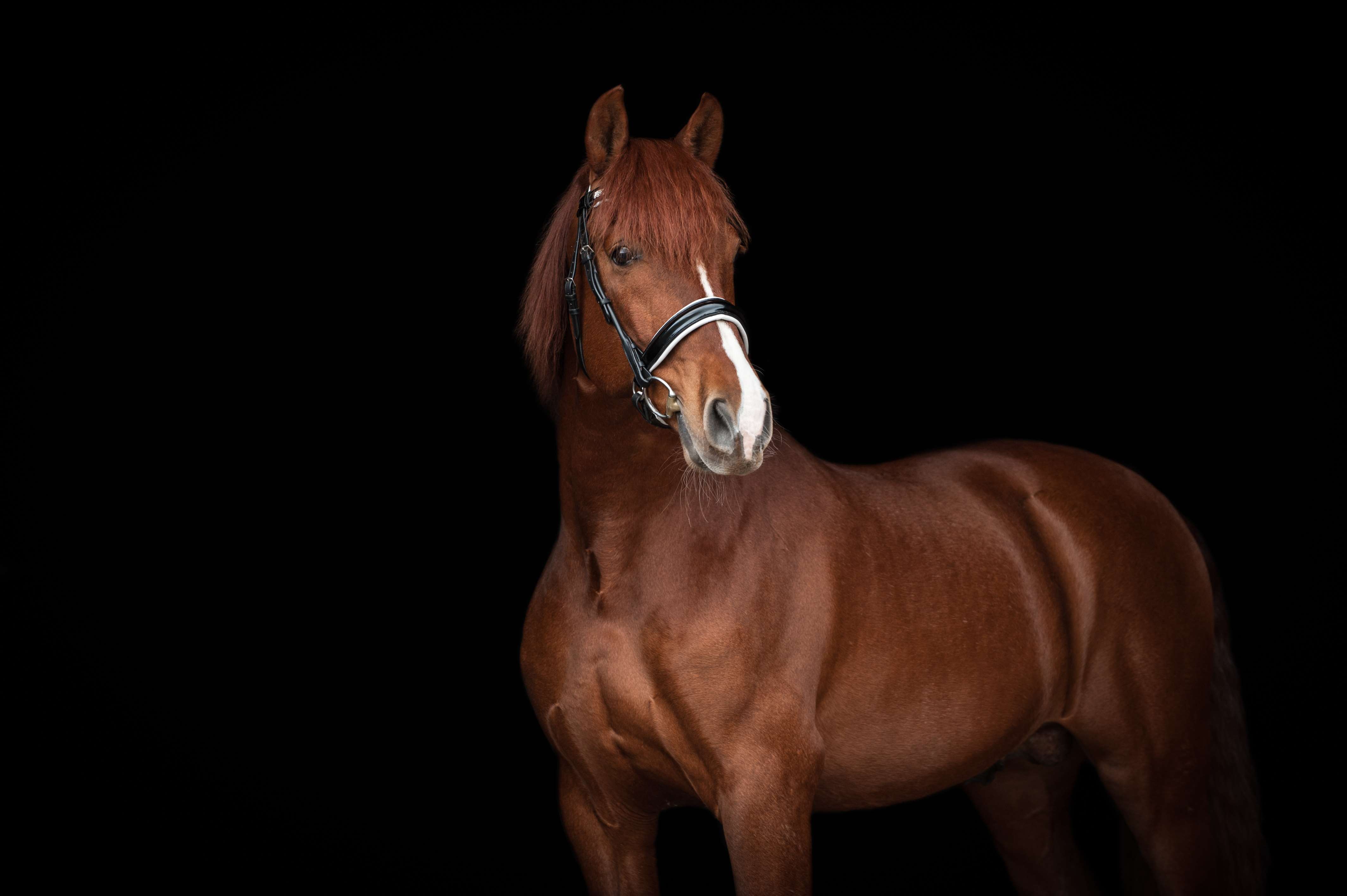 No products match your search criteria
Biography
Imported to the UK in 2014, Eclipse CES is one of the very few purebred Andalusian chestnut stallions standing in the UK. Eclipse is a highly talented young stallion with expressive movement and a gentle, well mannered temperament. His sire, Granjero V, won the coveted "PREMIO CABAEX" for best stud, "AL MEJOR SEMENTAL", at the ECUZAR ZARAGOZA 2009. Granjero V is of pure ESCALERA bloodline. Eclipse has inherited many successful traits from his father. He enjoys his work, paying the utmost attention, and has a relaxed, co-operative manner. Eclipse has strong dressage lines, great conformation and three incredible paces that are powerful and well balanced. Eclipse will suit mares of any discipline including purebred PRE mares. He passes his great temperament and movement to his foals, giving them a bright future in dressage or as a safe all round riding horse.
Notable Progeny
Good To Be First - She is very curious, brave and playful. She has a great mindset ready for the future and is very quick to learn. Seeing this makes us know we made the right choice having Eclipse as her Sire. Regalo Celestial - Brave, intelligent and learns and accepts new situations quickly. With her wonderful movement and elegant looks, combined with good bone and beautiful conformation. We can't wait to see how she progresses.