Everdale
LORD LEATHERDALE x NEGRO
Tokyo 2021 Olympic Bronze Medallist - Extremely talented with power, temperament and elegance
Health Status:
WFFS Positive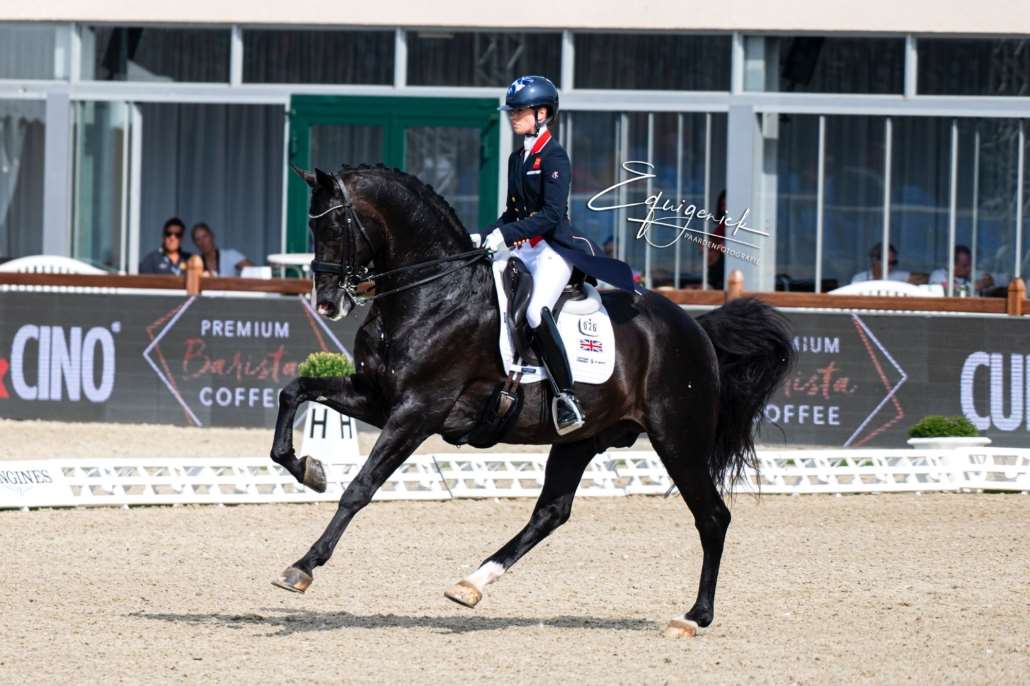 No products match your search criteria
Biography
Everdale is a very elegantly built, well-developed and exceptionally talented stallion who, at every performance, impresses with his fantastic movement and athletic ability. His temperament, electricity, "go", fantastic movement in all 3 basic paces, and his unrivalled ability to collect, evoke memories of his phenomenal grandfather, Negro. Everdale is the whole package - a world renowned, Olympic athlete and a proven breeding sire. Everdale is a top-product arising from carefully considered breeding, with generations of sires who, themselves, have performed at the highest level, paired with generation on generation of top mares. Great-granddam Ilya (ster, pref, prest) is the full-sister of the keur stallion Havidoff (Grand Prix). The Grand Prix horses Tigro (s.Negro) and Kasjmir (s.Clavecimbel) Wayne Channon (GBR) are also out of this bloodline, as well as the international Small Tour horse Desperado (s.Florencio).
Notable Progeny
- Izzy-V (ds. Krack C) - IBOP 85.5 points including 9.0 for trot and 9.0 for temperament. - Julietta Sione (ds.Mataro) - Winner 4-year-olds Horsefood Dressage Talent 83.9 points. - Ebony Clementine XT (ds.De Niro) - Winner Landeschampionat for 4-year-olds, in Rastede, including a 9.0 for walk and 9.0 for overall impression. - Join Me de Massa (out of Lusitano dam-line) Winner National French Championship for 4-year-olds. - Inferno (ds.Trento B) - Reserve Champion Pavo Cup for 5-year-olds. - Imhotep, (ds. Vivaldi) Charlotte Dujardin. Team Silver at 2022 World Championships in Herning - Inxs van de Wolfshoeve, (ds. Rousseau) - international Prix St. George USA. - Infern is also successfully competed in Prix St. George in Holland. - Jarina des Vallees, (ds. Sandro Hit) - 10th place World Championships Verden 2021.
Results for Everdale
- Tokyo Olympics 2021 - Team Bronze medallist, scoring 80.641% in the Grand Prix Freestyle - Winner Team Silver European Championships Hagen 2021. Individual fifth with a new PB of 84.721% in the Grand Prix Freestyle - Champion 2012 KWPN Performance Test - Winner 2013 PAVO Cup for 4-year-olds - Consistently in top 10 placings from PSG to International Grand Prix with wins in 2019 at Lier CDIU25, 's-Hertogenbosch CDI3* 2019 and Compiegne CDI3* and top 3 placings at Kronenberg