Extreme U.S.
ESCAMILLO x VIVALDI
KWPN Performance Test Champion 2022
Stud Book:
KWPN, AES-Approved
Health Status:
WFFS Negative
Stud Terms:
Repeat attempts until 1st October 2023. If no pregnancy is achieved in this period, a refund of £856 + VAT will be given upon receipt of a "Not In Foal" Veterinary Certificate
Stud Fee:
See Below - Chilled Semen Available until 31st August 2023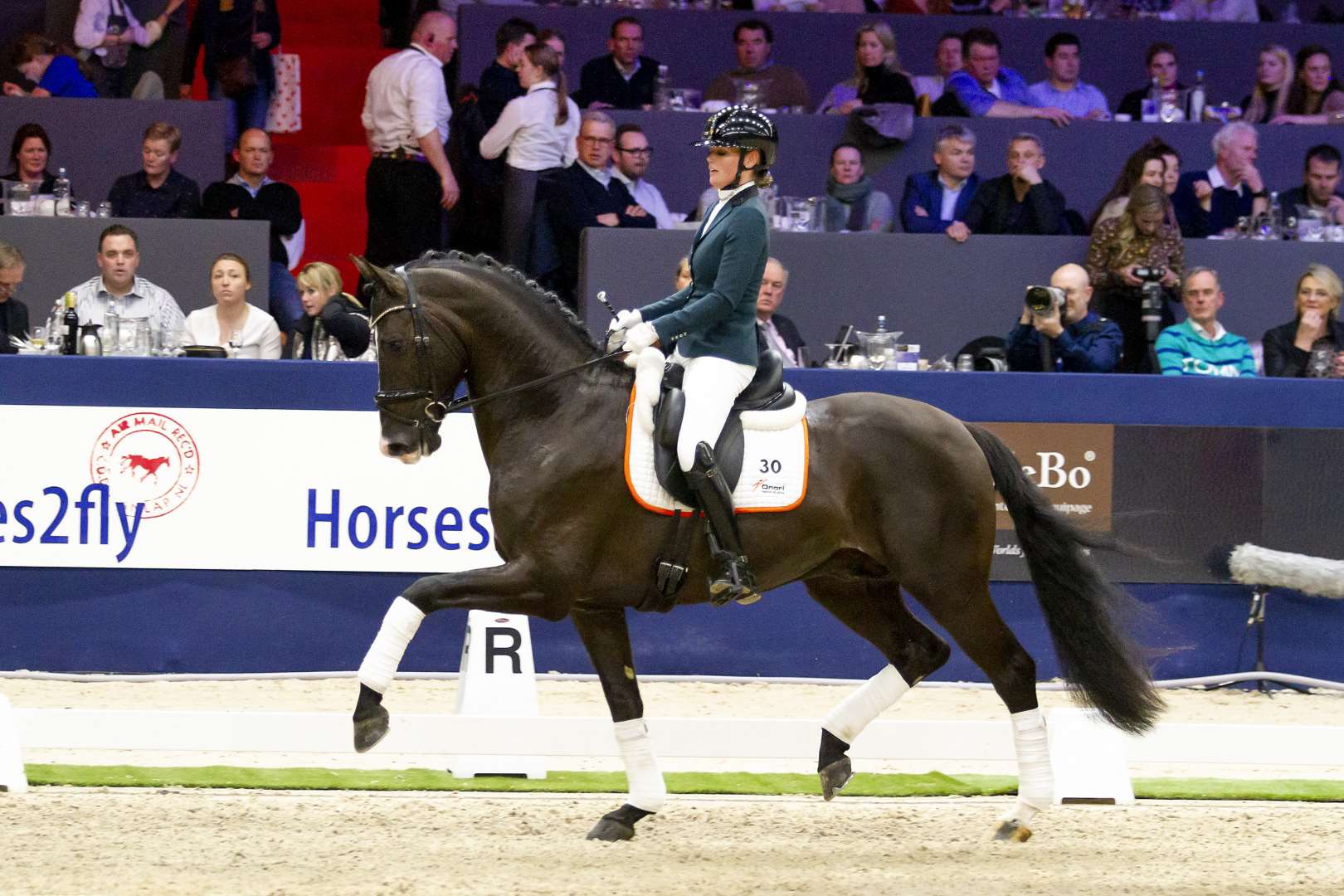 No products match your search criteria
Biography
Extreme U.S., what a horse! He has a very nice conformation, 3 excellent gaits and out of a super bloodline. His dam, Viva Contana, is half-sister to the dam of Glock's Total U.S., Dante U.S., Mister U.S., and the famous mare Zantana RS2 (the dam of Fürst Zonik). Pedigree: Extreme U.S. is the first KWPN approved son of Escamillo. As a six-year-old, Escamillo won Silver at the World Championships for Young Horses in Verden. The Escolar-son, Escamillo, was premium stallion and won the German sport test. The dam of Extreme U.S. is the Hanoverian mare Viva Contana PS, a daughter from the preferent stallion, Vivaldi. Extreme U.S.' dam line follows with the Don Schufro daughter, Contana. Contana is the dam of Swagman II (s. Sandro Hit), who was approved by several German studbooks, as well as an international Grand Prix horse and the Small Tour horse Equiscio's Welldone. Contana also serves as granddam of the KWPN approved stallion Total U.S., who competes at international Grand Prix level, and the sport horses Great Gatsby PS and Zaid 3. This dam line has many stallions approved in other studbooks, as Dante U.S., Debutant PS, and Fürst Zonik PS. Great-granddam Contia (S. Continue) is both dam and granddam of many well-performing show jumpers. Official KWPN research report 2022: Extreme U.S. is a balanced, reliable, rider-focused stallion with a very good attitude. The stallion has a lot of work ethic and can be worked very well by his rider. The walk contains much activity, is pure in four beats, and is very good in scope with much use of the body. The trot has good scope and impulsion. Extreme U.S. has a very good front leg technique and a good hindleg that comes under and carries himself very well. The canter is uphill and very powerful. He canters with a lot of self-carriage and scope. Extreme U.S. moves with a lot of tact and a very good leg technique, self-carriage, and balance, whereby his ability to switch stands out very positively. As a dressage horse, Extreme U.S. has much to very much talent and gives his rider a very good feeling. Stable behaviour: Honest and reliable stallion, easy to handle, and quiet in the stable. Breeding/adaptation advice: Extreme U.S. can improve movement technique, body use, rideability, and disposition. He can add shifting ability to the dressage horse breeding program.