Franz Ferdinand
FÜRST HEINRICH x DIMAGGIO
Franz Ferdinand, a new name with an exceptional genetic, which can hardly not be more modern and contemporary and at the same time certain in terms of performance. It is well known as outstanding and is unique.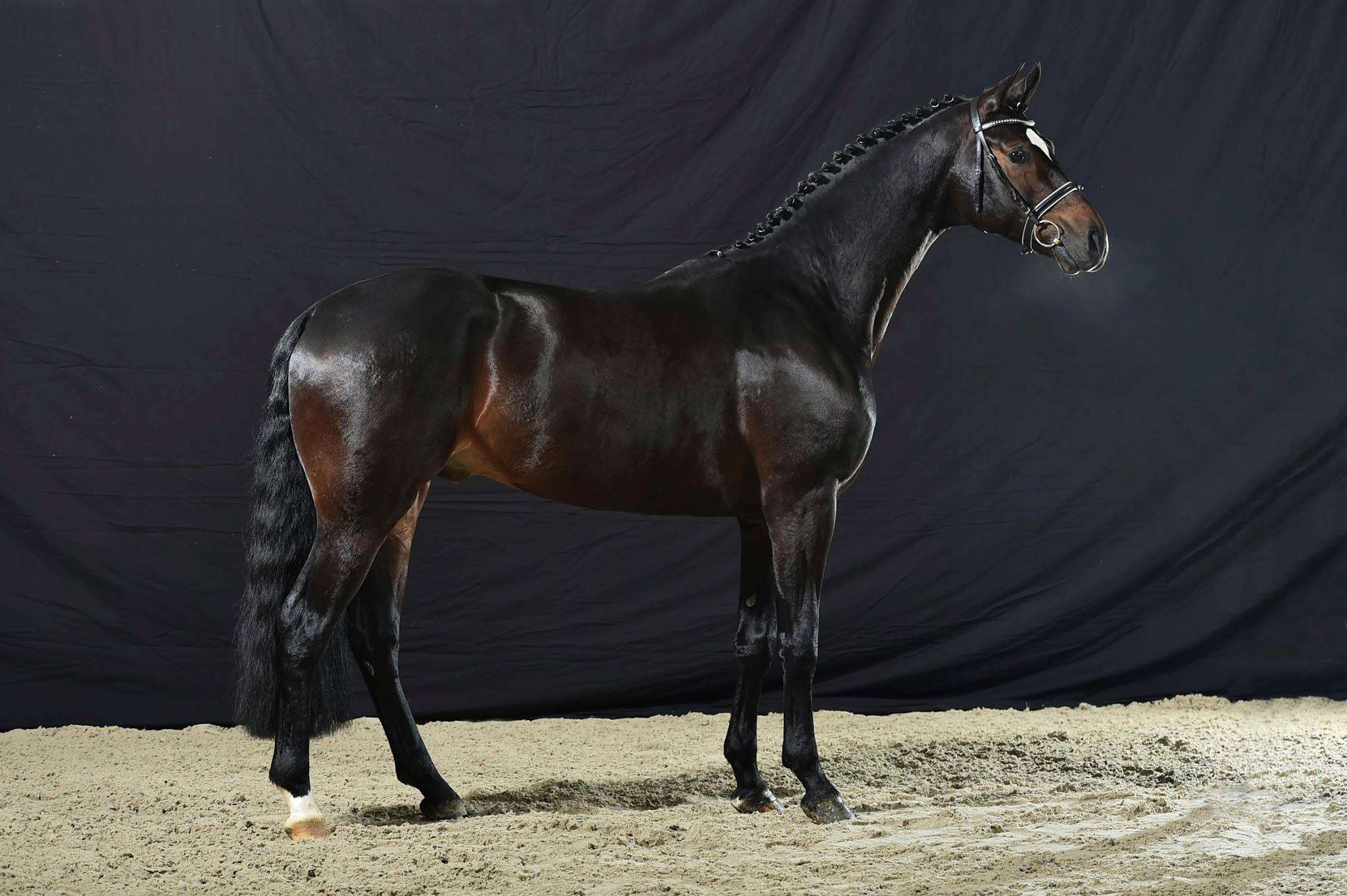 No products match your search criteria
Biography
His father Fürst Heinrich was world champion and left in his too short breeding life and life in sport, highly superior offspring. His dam sire Dimaggio was also world champion and enjoys the greatest appreciation. His mother Dornröschen is even a Grand Prix winner and multiple stallion mother. His full sister is the exceptional mare "Woodlander Farouche" who was double world champion. With her special aura, she moved the Verden showgrounds in her spell as no horse before or after her.
Notable Progeny
Florianna - Regional Dressage Foal Champion Elite Foal Tour For Elsie - Elite Futurity Foal
Results for Franz Ferdinand
Achieved high scores in his 30 day test in Adelheidsdorf with outstanding scores & completed his initial stallion qualification in the sport. Sadly an injury has prevented his Life Approval until now but he is a Special Invitation Stallion for WBS-UK & vindicated this decision by topping the Futurity Dressage Sire Rankings for 2019