Future Gravitas
BIRKHOF'S GRAFENSTOLZ TSF x BOHEMOND
CCI2* Eventer & National Finalist in eventing & dressage. Sire of CCI2* Eventers, National Dressage Champions, Futurity and Show Champions
Breed:
Sports Horse x Thoroughbred
Health Status:
WFFS negative
Stud Terms:
Split fee Frozen available on frozen semen
Stud Fee:
£585 + vat Fresh/Chilled.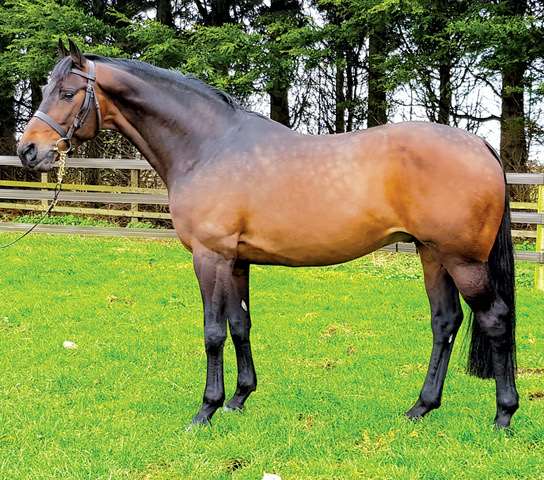 No products match your search criteria
pedigree
BIRKHOF'S GRAFENSTOLZ TSF
Biography
CCI** Eventer & WINNER at 5YO Qualifier, BE100, Novice & Open Novice. BD WINNER & National Championship Finalist at Medium & Elementary. No.1 Sire of Futurity Eventers in 2015, 2nd in 2016, & in 2018 40% of Elite. Event Foals were either by him or out of mares by him. Used by MARY KING on her 5* winner, Kings Temptress. Maternal brother to Olympic Individual Silver medallist, WEG Gold medallist & multiple CCI5* WINNER, Winsome Adante; CCI3* eventer & YEH Finalist Future Genie; CCI3* eventer and Futurity Elite Future Gravitie; National Futurity Champion Future Glamour; Multiple County Show Champion & Elite Futurity Future Gold Digger.
Notable Progeny
King Cyrus (CCI2*), Future Class Act (Double Futurity Mare Champion, & Supreme In Hand Sport Horse Champion NHS), Future Enigma (BD Quest National Champion), Future Etiquette (County Show Champion), Flying Gravitas (National Futurity Champion), G-sire of Future Classic Pleasure, Triple National Champion.