Future Prophecy
POWER BLADE x HAND IN GLOVE
A big upstanding thoroughbred with very athletic movement and a natural ability to jump. Cannot sire a chestnut
Disciplines
Dressage, Eventing, Show Jumping, Showing, Multi-Purpose
Health Status:
WFFS Positive
Stud Fee:
£585+VAT OR Frozen semen £300+VAT (before ordering) + £285+VAT payable at 28 day heartbeat scan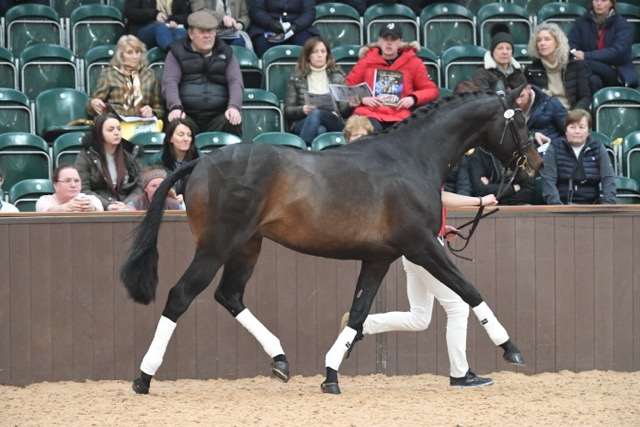 No products match your search criteria
Biography
Thoroughbred stallion - Future Prophecy had excellent marks at his stallion licencing including 9 for canter, 8.75 for trot and 8.75 for jump.Prophecy's sire Power Blade produced Izzy Taylor's 5* eventer Springpower as well as Grand Prix showjumpers and County Show Champions. Prophecy's dam-sire Hand in Glove jumped to Grand Prix level, competed at Prix St. Georges dressage and was a Stakes winning racehorse. He sired Olympic jumper Jaguar Mail, as well as YEH World Champion Lord de Ligniere, and Sarah Cohen's 5* eventer, Treason.
Notable Progeny
Future Diamond Prophecy - Regional Eventing Champion at the Elite Foals Registration Tour, purchased for a 5* rider and being run on as a stallion prospect. Prophecy is proving very popular around the world with mares in the UK, USA and Australia all being scanned in foal to him. He is proving to add height, leg length and super athleticism, coupled with co-operative and friendly temperaments
Videos of Future Prophecy