Glamourdale
LORD LEATHERDALE x NEGRO
2018 FEI World Champion 7-year-old dressage horses and KWPN Horse Of The Year 2020
Health Status:
WFFS Negative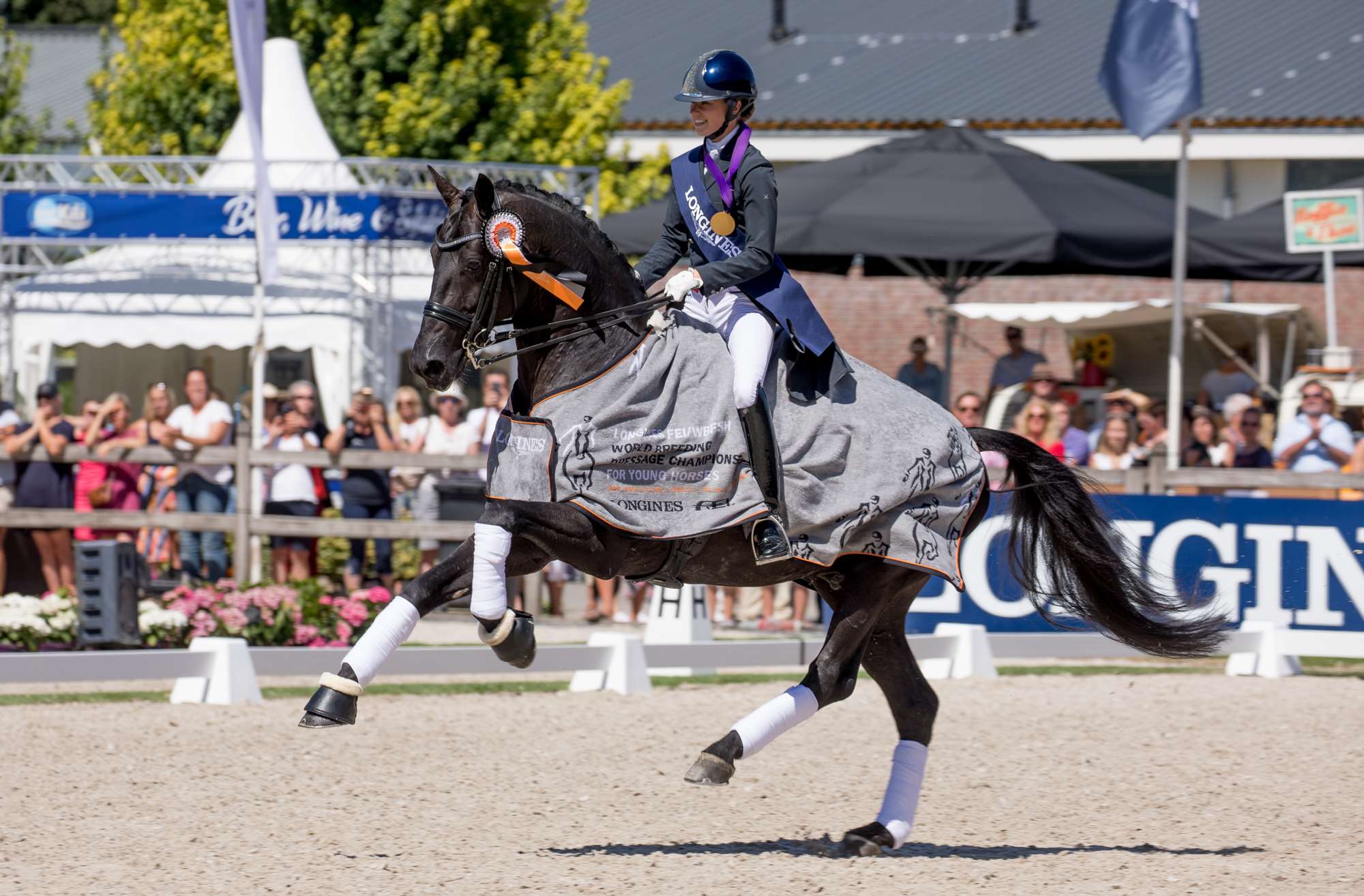 No products match your search criteria
IMPORTED CHILLED SEMEN AVAILABLE VIA STALLION AI SERVICES
Please contact Faye Durrant (
faye@stallionai.com
) directly to order semen and for further information on ordering times and terms.
Biography
Glamourdale is the undisputed champion of the 2014 Stallion Inspection, the Reserve Champion of the 2014 KWPN performance test and the 2018 "sovereign" FEI World Champion of 7-year-old dressage horses. Glamourdale is beautiful, Glamourdale is impressive, Glamourdale is superbly bred, Glamourdale is extremely talented, Glamourdale is complete, Glamourdale: "he's got it all". Glamourdale is a son of the "producer of champions" Lord Leatherdale, out of the preferent prok mare Thuja (s. Negro), one of the best brood mares in the Netherlands.Thuja is the dam of the top stallion Glamourdale and both 'Elite' mares Zonnebloem (s. Polansky) and Fresia (s. Jazz). Thuja is a full-sister of the English A-cadre top Grand Prix horse Numberto (Spencer Wilton) and the cousin of the very successful Small Tour horse Willem Alexander (s. Negro x Flemmingh x Ahorn). Great granddam Clementine (s. Ulft) produced Händel (s. Wolfgang), Michael Whitaker's international top horse.Glamourdale is an honest and reliable stallion with a very good temperament. The stallion has a great willingness to work and is very easy to work with. The walk is clear-cut and has good scope. The trot has good scope with an abundance of balance. The canter is uphill, very powerful and with very good scope. Glamourdale moves with good to very good elasticity, self-carriage and balance. Glamourdale is talented to very talented as a dressage horse and gives his rider a very good feeling. Glamourdale showed a uniform collection of well-developed, long-lined and appealing foals who have a good dressage model. The walk has good scope. The trot is uphill, has good scope and elasticity. The foals trot with an appealing forehand. The canter is powerful, has good scope and elasticity.
Notable Progeny
Karieta Texel – IBOP 81,5. Score of 9 for Canter. King Kong – Top priced lot sold to Australia. Koco Linda – 4th place National Mare Finals. 4 sons through to KWPN keuring 2019. Kenzo (Glamourdale x Flemmingh) – Winter Gelderland Cup for 3 year olds and recently acquired by Diederik van Silfhout, as his new hope for the future. Kuvasz RS2 - Ridden by Marieke van der Putten, with high scores in Young Horse classes in the Netherlands
Results for Glamourdale
Glamourdale performed very well in the PAVO Cup and the Stallion Competition and in 2016 achieved a splendid 10thplace in the final of the WC for 5-year-old young horses, in Ermelo. In 2018 Glamourdale was crowned FEI World Champion of 7-year-olds at