Golden Hawk
VIGO D'ARSOUILLES x CHIN CHIN
Elite grand prix showjumper & sire of 1.60m grand prix horses
Stud Book:
AES, Breeders Elite
Stud Terms:
Contact Owner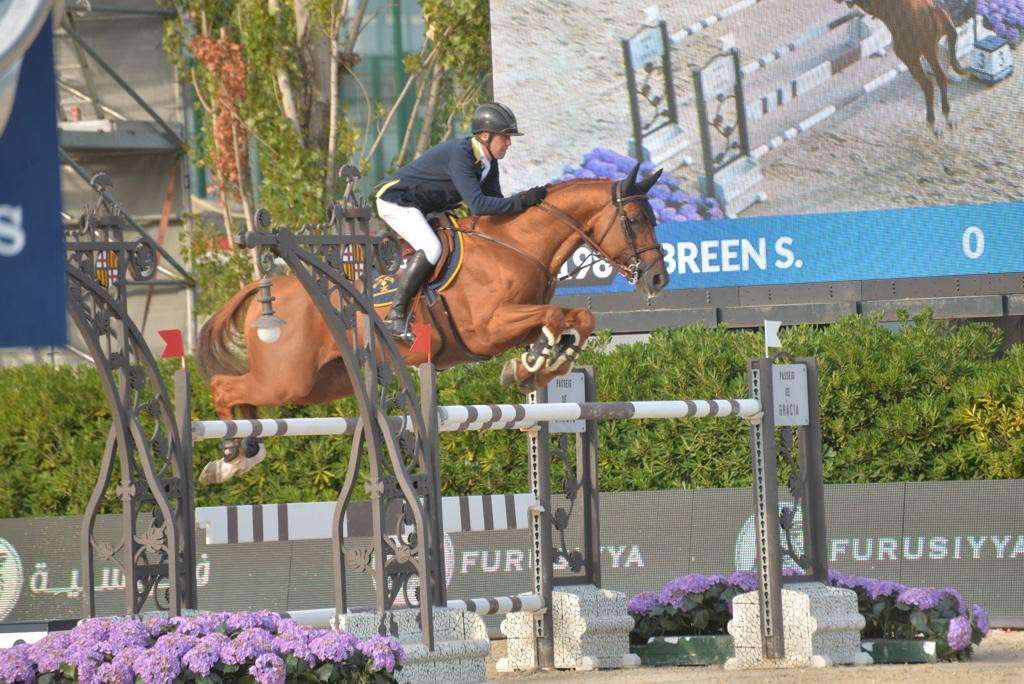 No products match your search criteria
Biography
Golden Hawk has travelled all over world jumping the biggest classes at the best shows. He is versatile having jumped at small indoor venues, biggest grass arena's and having recorded a clear round at the famous Hickstead Derby in 2019. Winnings approx £300k. He has the most fantastic temperament and has a kind nature. He is athletic and possesses excellent technique. Both his sire and dam competed at the highest level at 1.60m. Golden Hawk is by Vigo D'Arsouilles (Nabab de Reve) who was World Champion in Kentucky 2010 and a prolific 1.60m showjumper. Golden Hawk's dam Ta Belle van Sombeke is by Chin Chin and herself competed at 1.60m with Jos Lansik. Amongst Golden Hawk, Ta Belle van Sombeke has bred 7 other 1.60m horses and several at 1.40m plus.
Notable Progeny
Golden Hawk has several progeny competing internationally up to1.60m level with many up & coming exciting young horses. At Breen Equestrian, Golden Hawk progeny make up some of the best young horses bred at Hickstead. International progeny include: Evitason Van't Paradijs 1.60m level. Evita Van't Zoggehof 1.60m level.