Hocus Pocus
ZAMBESI x VANCOUVER
Hocus Pocus is a young stallion, recently upgraded to AES approved status.
Health Status:
WFFS Negative
Stud Terms:
Contact Owner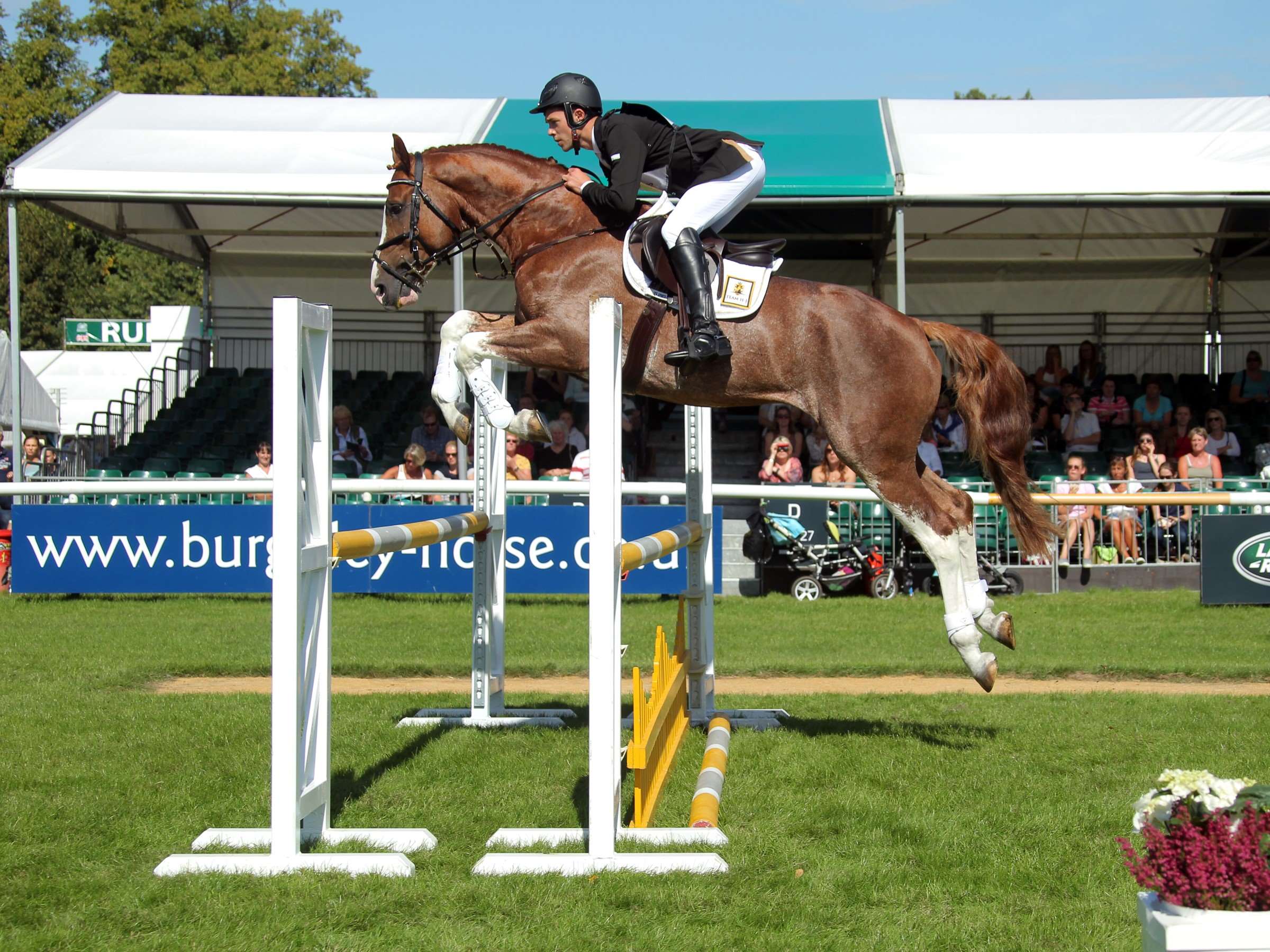 Order Hocus Pocus semen
Owner/Agent: Joseph Hughes Jones
Email: joe008@hotmail.co.uk
Note: Stud fees are payable direct to the stallion owner and must be paid prior to ordering semen from SAIS
No products match your search criteria
Biography
Hocus Pocus is a British bred Dutch Warmblood (KWPN) born in 2012 and is an Anglo European Studbook (AES) Approved stallion. He stands at 16.2hh and is an eyecatching chestnut with four white stockings and a white blaze. He has superb conformation and paces, an athletic and powerful jump, together with a laid back nature in the stable and fantastic attitude to his work.. He is a very talented and beautiful young stallion who has made his international debut at 1.35m level, convincing with outstanding technique, a very quick and powerful hind leg, athleticism and exceptional rideability. These attributes, combined with his wonderful type and correct conformation, saw him being awarded the coveted British Breeding Elite Accolade as a three-year-old. Bred in the UK by Joe Hughes-Jones, he brings some of the most desirable modern performance jumping blood, and he has proven himself to be a reliable progenitor or type, as well as talent. His son Stars Wizard won a Futurity Certificate of Merit in 2019 as the highest scoring two-year-old showjumping entry of the year. His sire Zambesi TN contributes the blood of the legendary Heartbreaker who requires no further introduction. Behind that comes John Whitaker's Calvaro Z whose illustrious career included, of course, wins at Aachen and Hickstead. Hocus Pocus's dam sire Vancouver, also known as Isard du Rietz, enjoyed a successful 1.60m showjumping career representing the Netherlands with Gerco and Wim Schröder. He brings the influential lines of Le Tot de Semily with a very interesting addition of performance Anglo Arab lines through the dam. Hocus Pocus comes from an exceptional motherline. His dam Della Testa Rossa is half sister to Gimondi CKV who has been competing internationally at 1.50m level Tiara Bleicher and Simon Widman for Germany. Out of another half sister, Sieranda, comes the 1.50m gelding Woitcek who has been successful under the saddle of Andrew Ramsay. With a pedigree that has no blind spots and offers a compelling combination of some of the most valuable performance lines modern showjumping breeding has to offer, a proven track record in producing type, and a promising young international showjumping career, this British bred, exceptional stallion really is the full package for any discerning breeder.
Notable Progeny
His first progeny were born in 2017 with his first colt being sold to The Netherlands. 2021 will be the first year we see some of his offspring out competing. We can definitely say that he passes his markings and superb temperament and conformation onto them.