Jameson RS2
BLUE HORS ZACK x NEGRO
The Champion of Champions
Health Status:
WFFS Negative
Stud Terms:
Up to 3 doses to Achieve 1 Pregnancy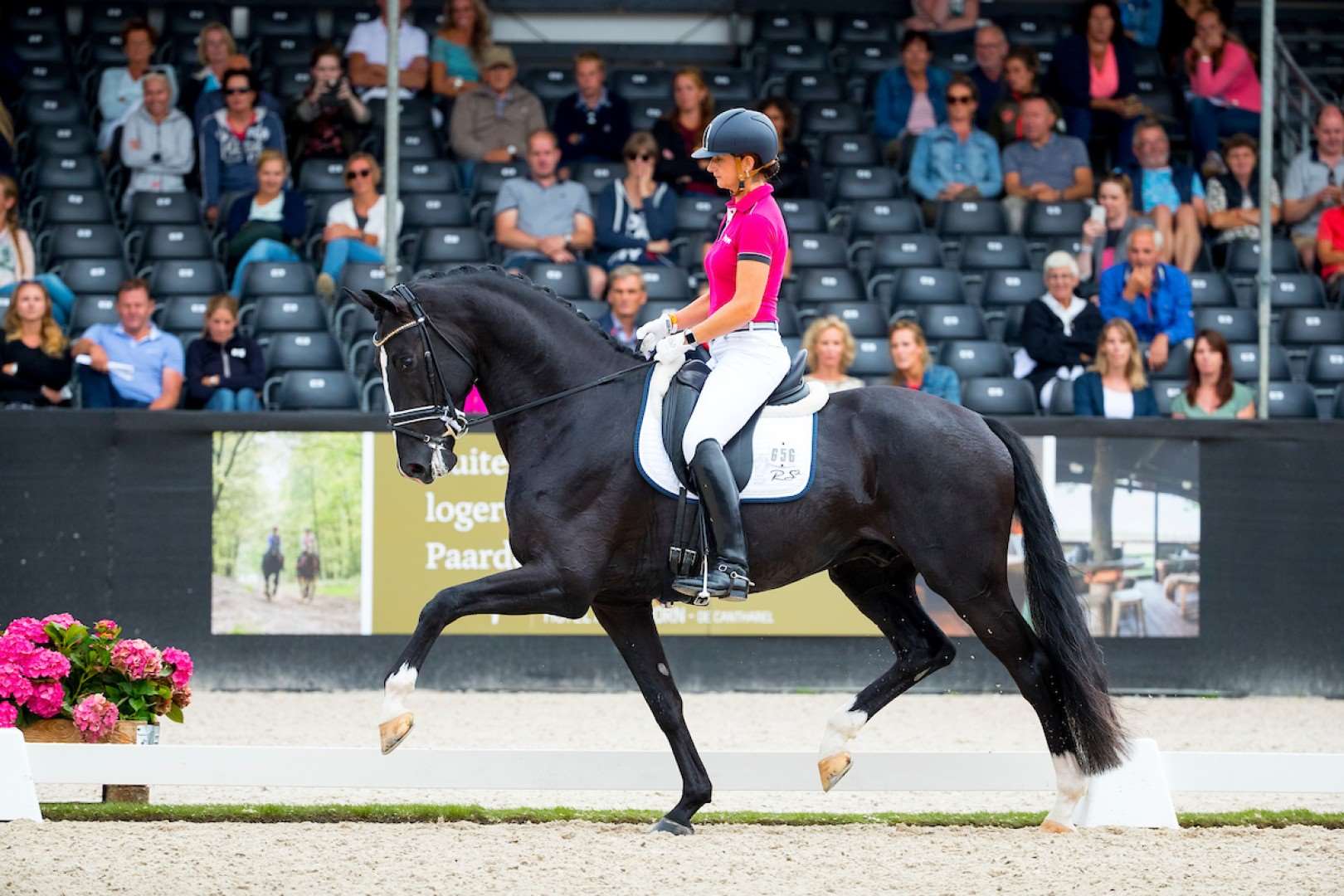 No products match your search criteria
Biography
As three-year-old, Jameson RS2 won the Championship at the Den Bosch Stallion Inspection and selected for the KWPN performance test, after which he wrote his name on the Pavo Cup with Marieke van der Putten. His father is Blue Hors Zack (s. Rousseau), who also was the Champion at the Stallion Inspection and sold through KWPN Select Sale to Denmark. Jamerson RS2 mother Atilinda M is a Keur Preferent IBOP- sport--daughter of the Preferent top breeder Negro. Atilinda M also produced the National Mare Inspection Champion of 2017 Jatilinda (x All at Once), who placed 13th at the 2019 Pavo Cup. Atilinda M is Inter I class in sport after she had 81.5 points for the IBOP, and produced three more elite daughters in addition to Jatilinda and five that succeeded in the IBOP. Her mother Tilinda M was sired by the great Grand Prix- stallion Krack C, and she produced a Z-level dressage horse out of Special D. Her mother Nilinda M, a daughter a Preferent Contango, is the mother of the Small Tour Horse Saintropez M (v. Mooiman), a ZZ heavy horse out of Vivaldi and Armani, and a Z- horse from Florencio.
Notable Progeny
2 Approved sons from his first crop of foals in 2020 - Jagger and Pegasus KWPN Breeding Advice: Jameson RS2 can add body type, improve the frontend, give more power in movement, and has a lot of leg technique for dressage breeding.
Results for Jameson RS2
- KWPN Finals for 4-year-olds, Den Bosch - 91 points - KWPN qualifier, Zuidbroek - 93 points - KWPN qualifier, Ermelo - 94 points - KWPN qualifier De Peelbergen - 90 points - Performance Champion - 90 points - Winner Pavo Cup