Las Vegas
FERDEAUX x WYNTON
A Spectacular Champion
Stud Book:
KWPN, Oldenburg, Hannover
Health Status:
WFFS Negative
Stud Terms:
Up to 3 doses to Achieve 1 Pregnancy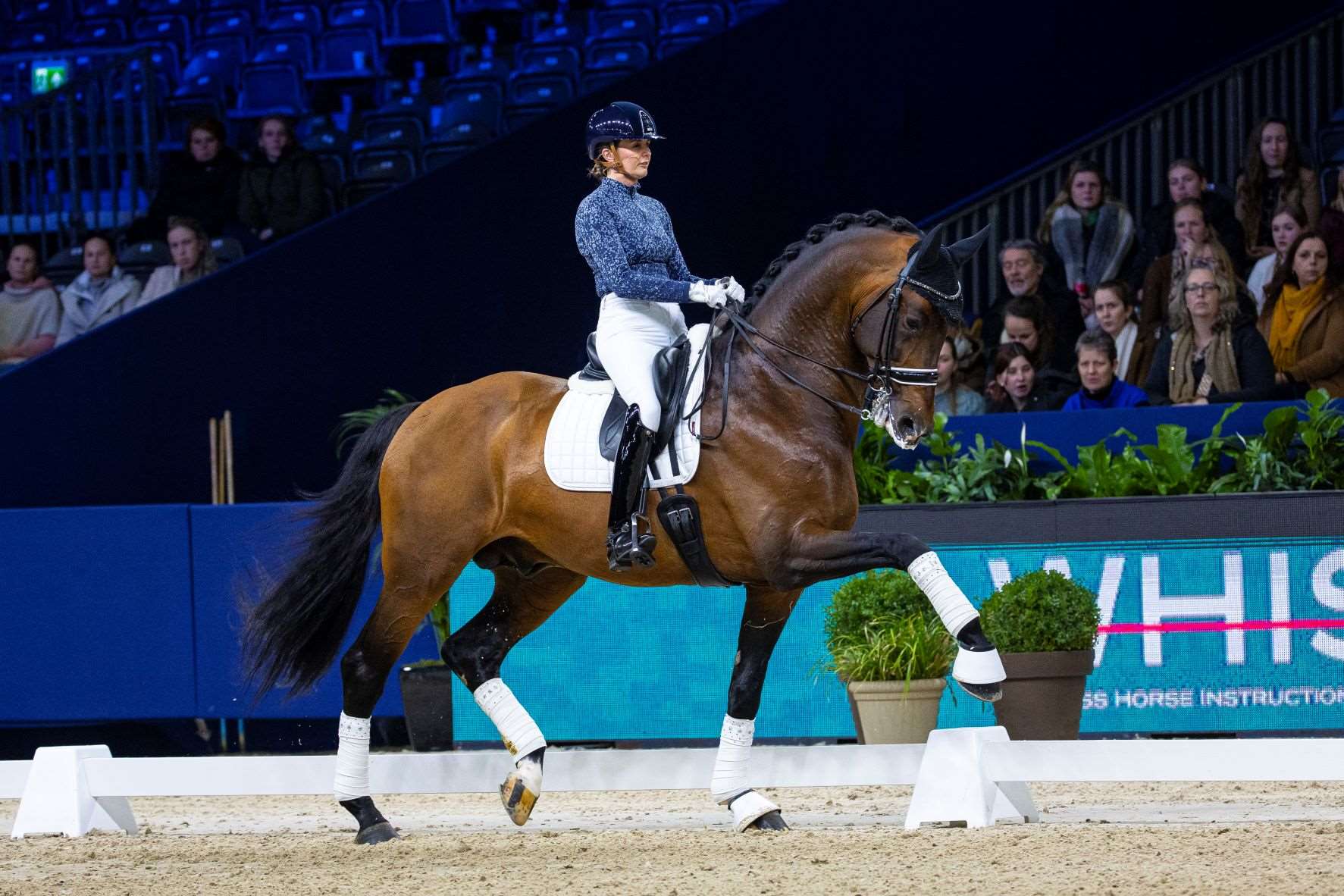 No products match your search criteria
Biography
Las Vegas has it all - He is honest, reliable, and hard-working stallion with a very good attitude. He has a lot of "go" and has scored highly at multiple stallion and young horse classes. Pavo Cup 2021: Las Vegas (by Ferdeaux) has won the Pavo Cup for five-year-old with a top score of 285.2 with his rider Franka Loos. Jury member Hess commented "This is a fascinating horse, he is very good and demands all the attention. Las Vegas has a lot of natural aptitude for going uphill." To his son, test rider Phillipp Hess: "I've never seen you ride such a horse, Philipp." There are compliments to Franka Loos for the training. Even before the results are announced, Hess Sr congratulates all of the Netherlands with this horse. Philipp dismounts and reports: "I got a great feeling on this horse. He can go forward and back well, is light on the aids and sits great." So it's no surprise that there is a ten to complete the top score of this KWPN stallion. Stallion Inspection 2021: Las Vegas was so impressive at the KWPN Stallion Inspection under Franka Loos. During the talent test for dressage stallions born in 2016 powered by Anemone Horse Trucks, the Ferdeaux son, Las Vegas, convinced with a 10 for his trot. Due to the corona crisis, the Pavo Cup and the Anemone Horse Trucks Stallion Competition were canceled last year. Many stallions from the L-year therefore had not shown themselves to the public since the KWPN Stallion Show last year. That is why an ability test was organised at the KWPN Stallion Inspection. "It is a horse with a lot of ease, a lot of shoulder freedom and an uphill image", judge Joyce van Rooijen - Heuitink is enthusiastic. "His walk is very easily and light-footed through the trot parts. He also has a good, clean and powerful walk. The canter has a lot of power and impulsion, while he continues to go uphill nicely and he shifts very easily." Las Vegas came under Franka Loos on 89 points, for his canter and overall impression he received a score of 9.0. Pedigree: Sire is Ferdeaux (x Bordeaux), who Hans-Peter Minderhoud trains at Prix St. Georges. Ferdeaux has sired two additional approved KWPN stallions Jarville and Jerveaux. Dam is Dalia Delin, whose sire Wynton was ridden at FEI Grand Prix by Madeleine Witte-Vrees before being sold to Canada for breeding. Wynton sired five KWPN approved sons, including Pavo Cup winner Imposantos. The grand-dam is Zerrodelin, who produced licensed stallion Houston. She is a half-sister of the KWPN stallion Crosby (x Chippendale), who trains at Intermediare I. Their mother, Perrodelin (x Flemmingh) produced Z-level dressage horses with Chippendale and Wynton.
Notable Progeny
Las Vegas can improve the model and add strength, size, and movement technique to dressage horse breeding.
Results for Las Vegas
- Winner of the KWPN Stallion Show Final Stallion Competition with 89 points - Winner Stallion Competition Exloo with 91 points - Winner Stallion Competition Ermelo with 91 points - Winner Stallion Competition Kronenberg with 97 points - Winner Pavo Cup 5-year-old Dressage horses - W.K. Verden 5-year-old Dressage horses 5th place