Lord Leatherdale
LORD LOXLEY I x FERRAGAMO
Innovative, modern, elegance and extremely talented
Health Status:
WFFS Negative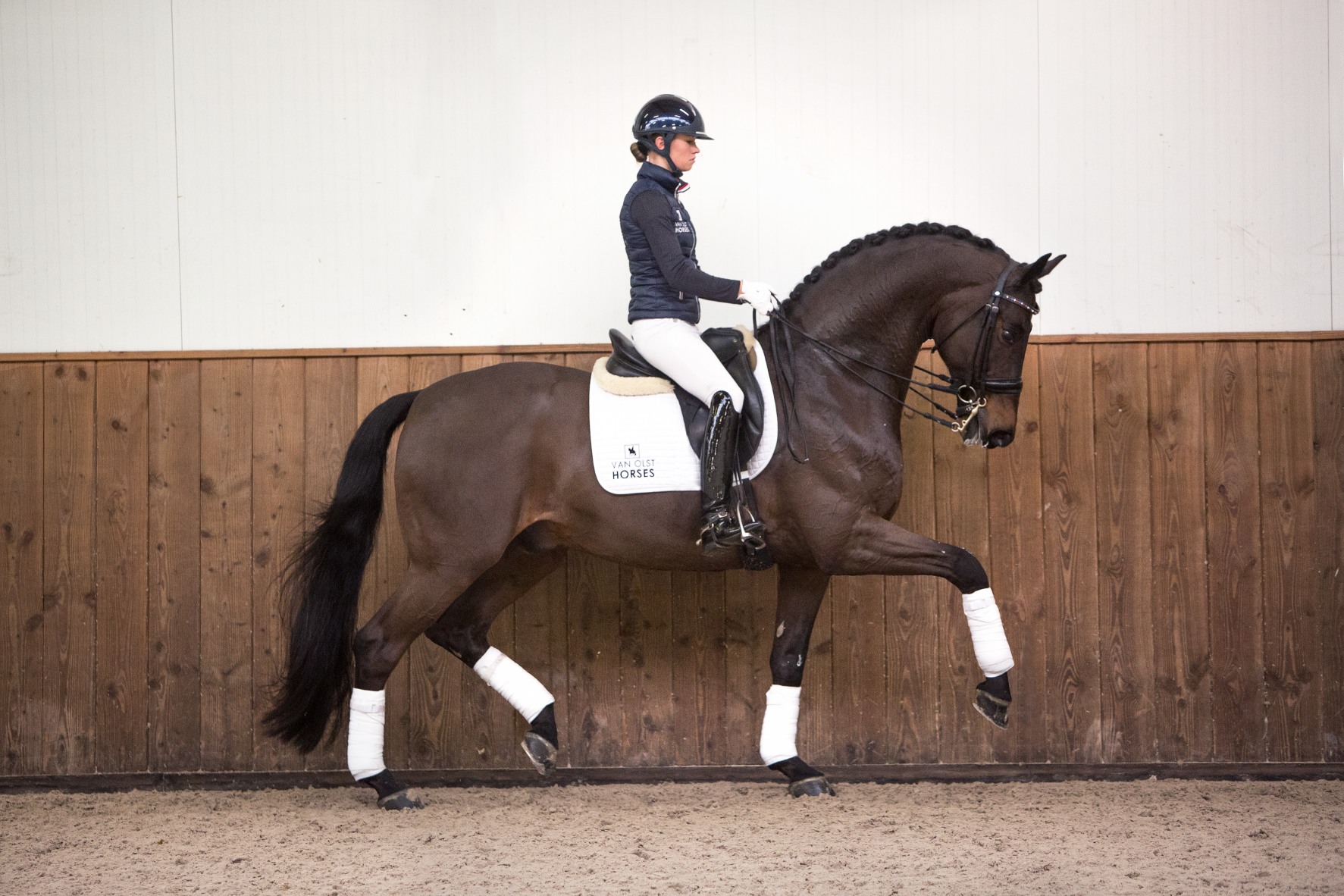 No products match your search criteria
Biography
Lord Leatherdale combines all the good things from the best Westphalian bloodlines thereby contributing innovative "free" blood-building  qualities that are much desired by the KWPN. Lord Leatherdale is "Grand Prix" trained. His sire is the Westphalian foundation stallion Lord Loxley who, in his younger years, won the Bundeschampionat and who is currently competing at Grand Prix-level. His dam, the stunning black Fairless P, provides the blood of top-producers Ferragamo and Anmarsch (s.Angelo xx).
Notable Progeny
Jaguar (ds.Negro) 2nd place vd Sande Cup 4-year-olds 85 points. King Leatherdale (ds.Ronaldo) - Winner Pluvinel Young Horse Cup. Glamourdale (ds.Negro) FEI World Champion 7-year olds and KWPN Horse of the Year 2020. Everdale (ds.Negro) - Tokyo Olympic Bronze Medallist, scoring 80.641% in the Grand Prix Freestyle, winner Team Silver European Championships Hagen 2021 and Individual fifth with a new PB of 84.721% in the Grand Prix Freestyle. Dollman (ds.TCN Partout) - International Grand Prix with Jordy Domingo, ESP. River Rise Escarla (ds.Ferro) - British Champion Small Tour with Charlotte Dujardin. Jambo C (ds.Ferro) - Top score Pavo Cup North-Holland 87 points. Kolomba D'Echallens (ds.Gribaldi) - Reserve Champion 3-year-old mares, France. Little Rock de Hus (ds.Sandro Hit) - Reserve Champion 3-year-old geldings, France. Lord Europe (ds.Boston) - Premium stallion and star price €800.000 in Hannover. Chippendale (ds. Negro) - Upcoming top stallion with a remarkable number of good-performing offspring, and himself a super top sport potential. Chapter Leatherdale (ds. Negro) - 2014 NRPS Champion (young stallions with performance and pedigree). Elsedale (ds. Negro) - 2014 NRPS Performance Test champion. Fairytale (ds. Negro) - 2013 KWPN Spring Performance Test champion dressage.
Videos of Lord Leatherdale