Multicouture
MULTICOLOR II x KARLSTAD
Multicouture (Gucci to his friends) is an incredible AES and SPSS licensed perlino tobiano Warmblood stallion
Disciplines
Dressage, Multi-Purpose
Stud Terms:
NFFR and 7 day live foal guarantee (non-dilutes only)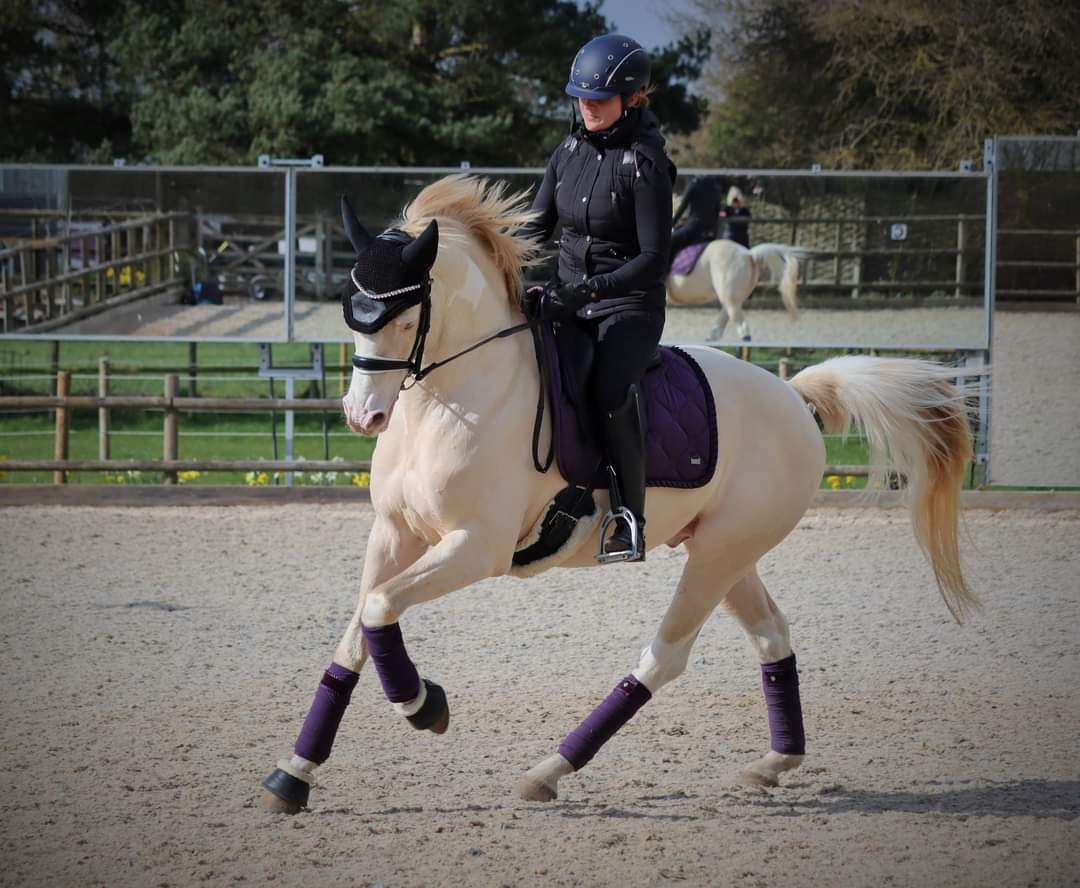 No products match your search criteria
Biography
Multicouture (Gucci to his friends) is an incredible AES and SPSS licensed perlino tobiano Warmblood stallion standing at 15.2hh. He not only has fabulous conformation, an amazing nature but an outstanding colour which guarantees a dilute foal every time with a 50/50 chance of the foal being tobiano. At his AES grading in 2018, Gucci impressed the judges with his expressive, balanced and powerful canter (scoring 8.75), and with his truly outstanding trot for which he received a dream score of 9 with both AES and SPSS. Gucci is the perfect choice for someone wanting to breed something unusual but wanting to retain the level of quality in their breeding stock. He suits pony mares and horses alike due to his brilliant size. Gucci is currently being produced under saddle by Grand Prix Dressage rider Elly Darling is showing huge potential for higher level dressage. Multicouture has an incredibly willing and trainable attitude under saddle and achieved marks of 70% in Novice at his first outing of 2021. Available to non-dilute mares only. Mares must have full recorded breeding and be of good conformation and type.
Notable Progeny
The eldest is only 3 so will send pictures. All foals entered for BBF 2020 were Gold Premium.