Nacho
NEGRO x KRACK C
Top talent with size and a super attitude
Health Status:
WFFS Negative
Stud Terms:
24 Hr LFG Frozen Semen Only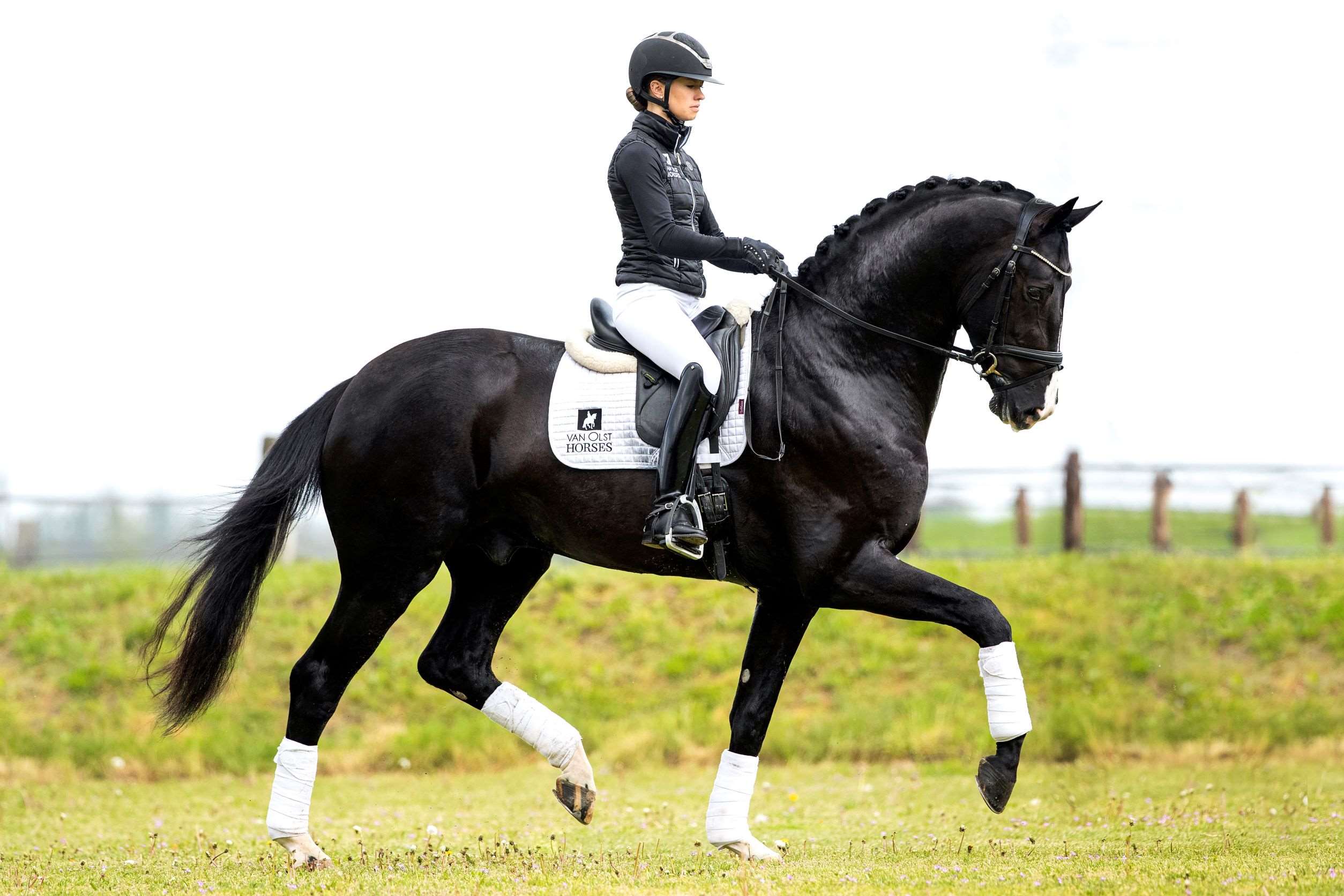 No products match your search criteria
Biography
Nacho is a long-lined well-built stallion who has everything a modern dressage stallion should have. His huge front appeals to the imagination of every dressage enthusiast and his movement mechanism leaves nothing to be desired. Father Negro is the 'preferent prestatie' stallion who delivers sporthorses that perform at the highest level of dressage year after year. Nacho's dam, Benetton, is a 'ster' 'D-OC' mare by Grand-Prix stallion Krack C, who was very succesful in international dressage under Anky van Grunsven. The grandmother of Nacho, the 'keur preferente prestatie' mare Mystiek is also the dam of the Inter I dressage horse Djuice Geuzenhof by Jazz, the 'zz-licht' dressage horses Esprit Geuzenhof by Jazz and Whistle by Rubin Royal and the Z dressage horse Ici P. Geuzenhof. Inspection report: Nacho is an honest, reliable and likeable stallion. The stallion has a great willingness to work and is very easy to work with. The walk is clear-cut, with sufficient scope and very active. The trot is active. The canter is very powerful and with good scope. Nacho moves with a lot of flexibility, a nice silhouette and good balance. Nacho is talented as a dressage horse and gives his rider a good feeling. Temperament: Honest reliable stallion, easy going and quiet in the stable. KWPN Breeding/Recommendation Advice: Nacho can improve the canter and add size to dressage horse breeding.