Nalegro
PAINTED BLACK x NEGRO
Olympic genes come together in the pedigree of Nalegro – Sired by Painted Black & out of Jalegrofleur, the full sister to Charlotte Dujardin's Triple Olympic Champion, Valegro
Health Status:
WFFS Negative
Stud Terms:
24 Hr LFG Frozen Semen Only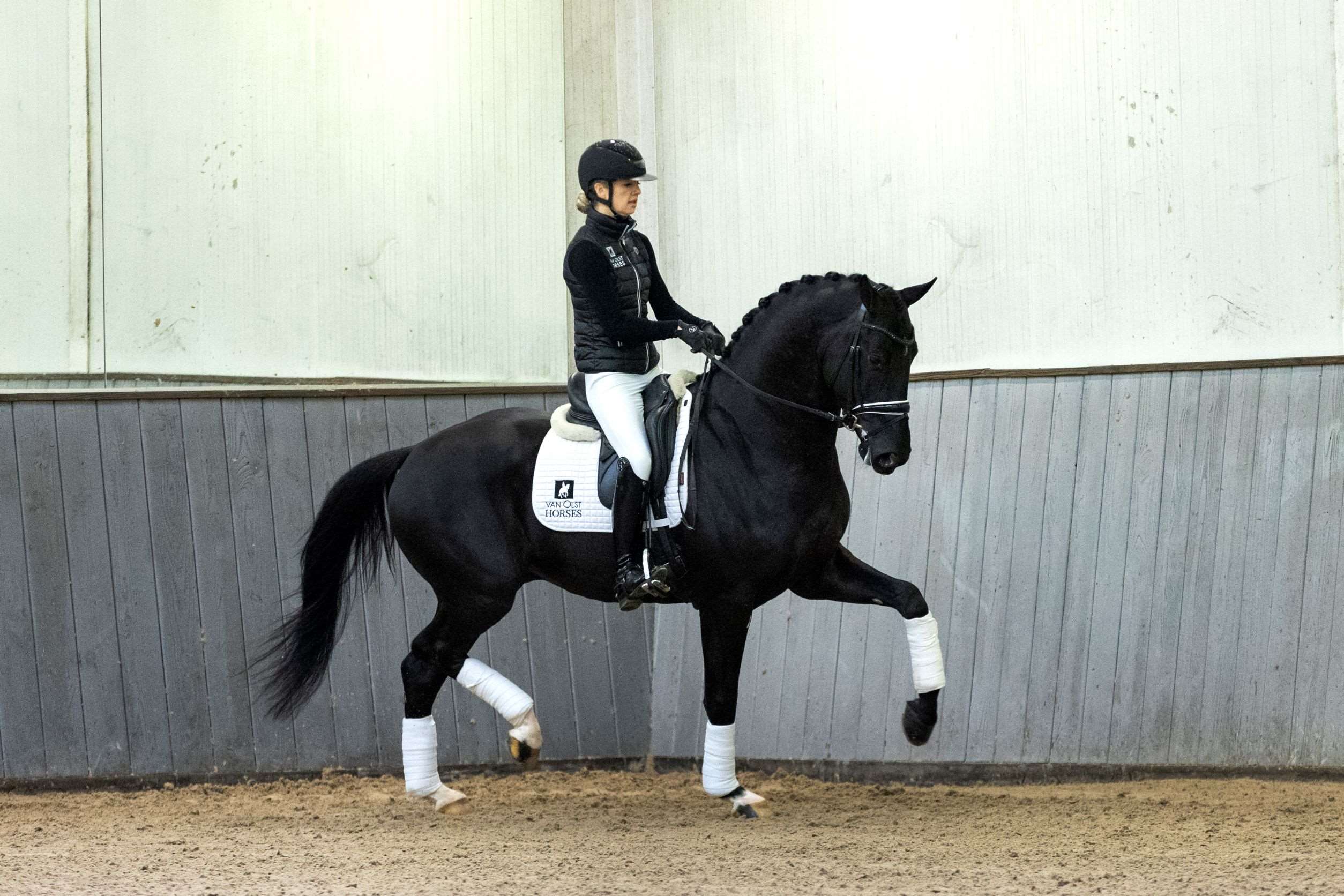 No products match your search criteria
Biography
Painted Black, preferent awarded, was successful at the highest level in dressage and participated in the London 2012 Olympics, with the Spanish rider Morgan Barbancon. Nalegro's dam, the ster PROK mare Jalegrofleur, is sired by Negro. Jalegrofleur's full brother, Valegro, ridden by Charlotte Dujardin, is the most successful dressage horse ever. 3-time Olympic Champion, European and World Champion, 3-time current world record holder, KWPN Horse of the Year 2014, plus many more accolades. KWPN Inspection report: Nalegro is an honest and hard-working stallion with a very good attitude. The walk has good tact and scope, very good activity and is powerful. In trot, the stallion has a lot of impulsion, good scope, and a very active hind leg, that carries well. The canter is very powerful, with a lot of jump, impulsion, and good scope. Nalegro moves with a lot of suppleness, very sufficient posture, and very good balance. As a dressage horse, Nalegro has a lot of talent and gives his rider a very good feeling.
Notable Progeny
First breeding season 2022