Negro
FERRO x VARIANT
The Living Legend
Health Status:
WFFS Negative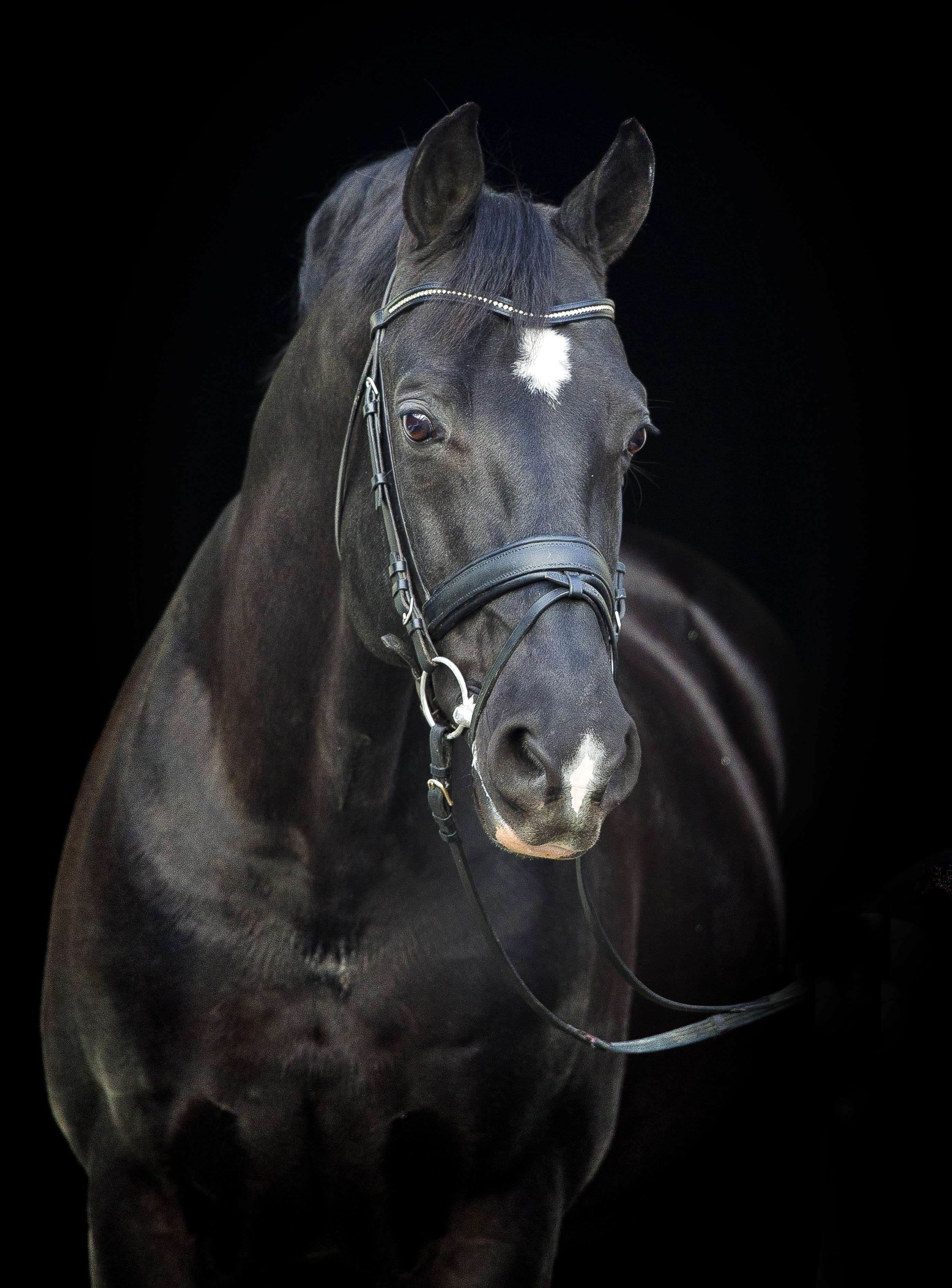 No products match your search criteria
Biography
Sire, Ferro, is a proven top stallion. For many years he was the mainstay of the Dutch dressage team and sire of many Grand Prix dressage horses. Negro's mother is out of a top dam-line that, via the international stallions Variant and Gondelier (keur) and the predicate-rich mares Fewrie (keur IBOP AA 92) Mewrie (keur pref prest sport) and Geerie (ster pref prest.), vouches for sport, build, power, desire to work and quality. Negro scores extremely high with a high reliability on the index (150 – 95%). Almost half of his offspring are registered as sport horses and the first of them are already competing at the highest international level. Showpiece is of course the 'golden' horse Valegro under Charlotte Dujardin, perhaps the best Grand Prix ever. There are also Exquis Spargo, Taikoen, Slegro, Numberto, Nintendo, Netto, Tigro, Taison, Validus, Vainqueur, Tigro, Tegro, Unico G, Vorst, Amazing, Alfranco, Zoë, Bufranco, Bailey, Willem-Alexander , Elegance etc. Negro-offspring are (inter)nationally very sought after. Negro's progeny is valued for his cooperative character, willingness to learn, desire to work, balance and of course Negro's top trademark: the superb hind leg action and the great ability to switch and collect. Negro's progeny are making furore everywhere, with champions, approved stallions and high-profile daughters in USA, England, Scandinavia etc. Inimitably, the powerful and positive influence of Negro's genetics, is also becoming increasingly more significant and more strongly valued as "maternal sire".
Notable Progeny
- Valegro who after winning two Olympic gold medals in London 2012, also won an individual gold medal at the 2016 Olympic Games in Rio de Janeiro. Valegro also became European Champion, World Cup winner, World Champion, three times World record holder, KWPN Horse of the year in 2014, and the most successful dressage horse ever. Competed at the highest level (Big Tour) and proved that he possessed the very best top-sport qualities, with an unprecedented talent for Piaffe and Passage and of course an unprecedented temperament. - Kjento is KWPN-approved stallion, available to UK breeders (https://www.stallionai.co.uk/animals/stallion/kjento), with the highest performance test scores ever achieved by a 3-year-old. He also became World Champion at the World Championships for six-year-old Dressage Horses in 2021 with a huge score of 96%. - Iveniz Texel RS2 (ds. Krack C) - 3-year-old 2016 NMK Champion - Grandsire of the 2017 Stallion Inspection Champion, Jameson RS2 out of Atilinda M (keur pref IBOB-dress, sport-dress by Negro). - Grandsire of the top talent and approved KWPN stallion Jayson out of Zamora B (elite pref IBOP-dress by Negro).
Results for Negro
Negro is winner of both the 2000 and 2001 stallion competition; he won the title "Youngster Stallion" (Zwolle 2001). During the World Championship in Verden, Negro was the best 6-year-old KWPN stallion. Negro completed his Small Tour period successfully. Of the 4 times he competed, he won three times. He won his first start in the Big Tour convincingly, with a super debut score of 72.50%, demonstrating his unprecedented talent for piaffe and passage. This is what he has achieved already - KWPN Stallion of the Year 2017. - Awarded Preferent status in 2012: "A fitting crowning for this black "Crown Prince" by Ferro, who seems to emphatically pass on his good and strong characteristics directly and through his daughters". (KWPN quote)