Purple Rain
DESPERADO x NEGRO
Son of Grand Prix stallion Desperado and out of the full sister of World Champion Kjento
Health Status:
WFFS Negative
Stud Terms:
Repeat attempts until 1st October 2023. If no pregnancy is achieved in this period, a refund of £630 + VAT will be given upon receipt of a "Not In Foal" Veterinary Certificate
Stud Fee:
See Below - Chilled Semen Available from 1st June until 31st August 2023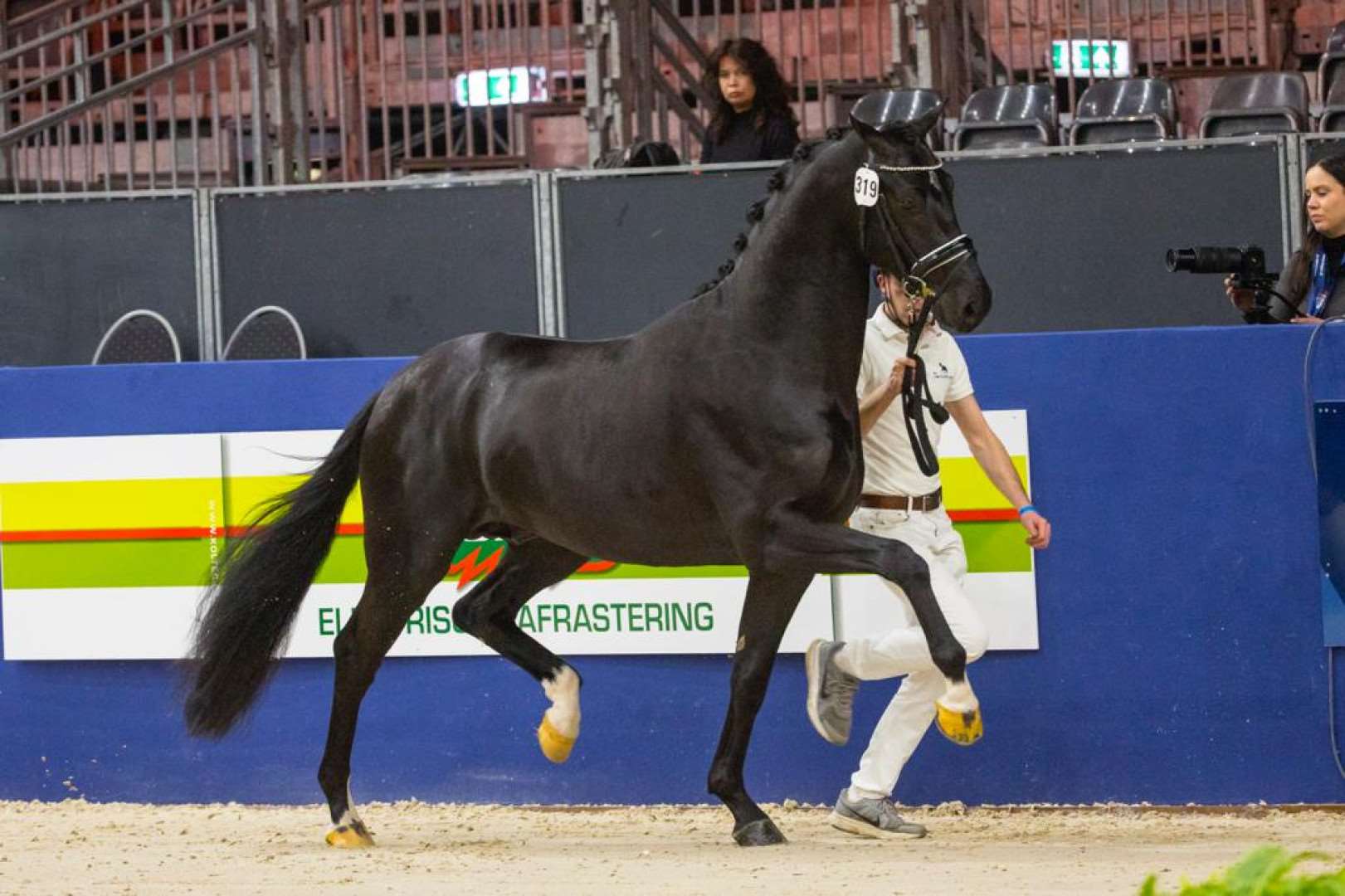 No products match your search criteria
Biography
Purple Rain is an impressive young stallion with strong movement and a very strong hind leg. He has an abundance of potential. Joop Van Uytert commented "He reminds me of Painted Black in his younger years. We have high expectations of him and think that Purple Rain can develop into a top stallion in sport and breeding." KWPN Research Report 2023: Purple Rain is an elegant and light-footed stallion with a good attitude. The stallion is very willing to work and can be worked well. The walk is pure four-beat and has good scope. Seen from the front, the walk is still a bit narrow at times. The stallion has more than sufficient impulsion in the trot, a lot of light-footedness and good scope. The trot shows good foreleg technique and an active hindleg that comes under and carries well. The canter has good scope, with good leg technique and balance. Purple Rain moves with a lot of flexibility, more than sufficient self-carriage and a good balance. Purple Rain has a lot of talent as a dressage horse and gives his rider a good feeling. Stable behaviour: Honest reliable stallion, easy to handle and quiet in the stable. Breeding/adaptation advice: Purple Rain can add lightness and improve movement technique in dressage horse breeding.
Results for Purple Rain
KWPN Performance Test Scores: Walk (2x) - 8 Trot (2x) - 8 Canter (2x) - 8 Elasticity - 8 Posture and Balance - 8 Rideability and Attitude - 8 Talent as a dressage Horse - 8 Total score - 80