Russel II
COROFINO I x LINCOLN
Russel II an approved Elite AES stallion from the Holstein Stamm line 4232. This stallion's allure lies in his versatility & ability to adapt& win at different levels.
Health Status:
WFFS Negative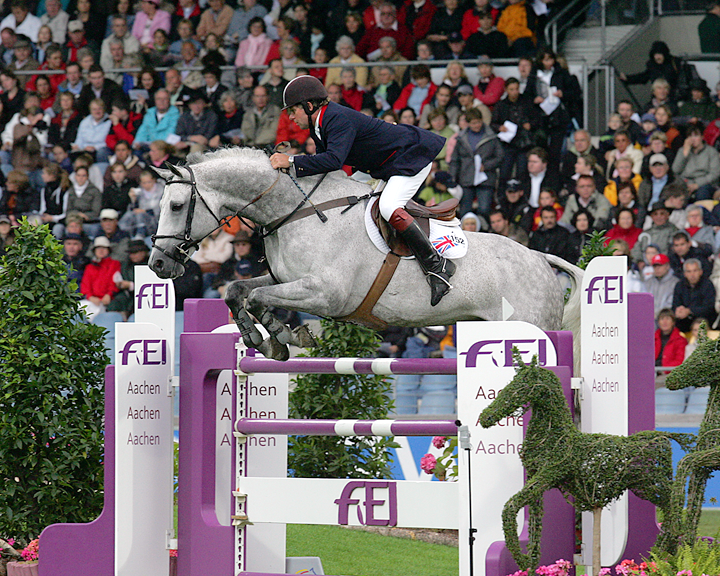 Order Russel II semen
Owner/Agent: Lisa Hales
Email: ljhales@hotmail.co.uk
Note: Stud fees are payable direct to the stallion owner and must be paid prior to ordering semen from SAIS
No products match your search criteria
Biography
His sire Corofino I competed successfully internationally for Italy & is himself out of the well-known Corrado I, who was German champion in 1994 with Frankes Sloothank, himself quoted saying 'that Corrado is good in a second generation breeding paper', which is exactly the role he plays in Russel's breeding. His dam Adele bred 5 international show jumpers, including Coupe de Coeur, who was 3 times German champion with Ludger Beerbaum. Russel II combines great temperament with huge scope & good looks.
Notable Progeny
Some of his most notable progeny include Rodgerio, ridden to 1.50m by Italian rider Emilio Bicocchi, Outcast ridden to 1.45m by Mennell Watson and Kilderry's Joint Venture, who won the 6 year old final in Vilamoura in Spring 2016.