Springpond Merryman
KILVINGTON SCOUNDREL x WOLKENTANZ
An exciting, versatile Stallion, with the most amazing temperament. The perfect Sire for Hacks, Riding Horses, Show Ponies, Show Hunter Ponies and Dressage Ponies
Disciplines
Dressage, Showing
Breed:
British Riding Pony
Stud Book:
National Pony Society Studbook, (NPS)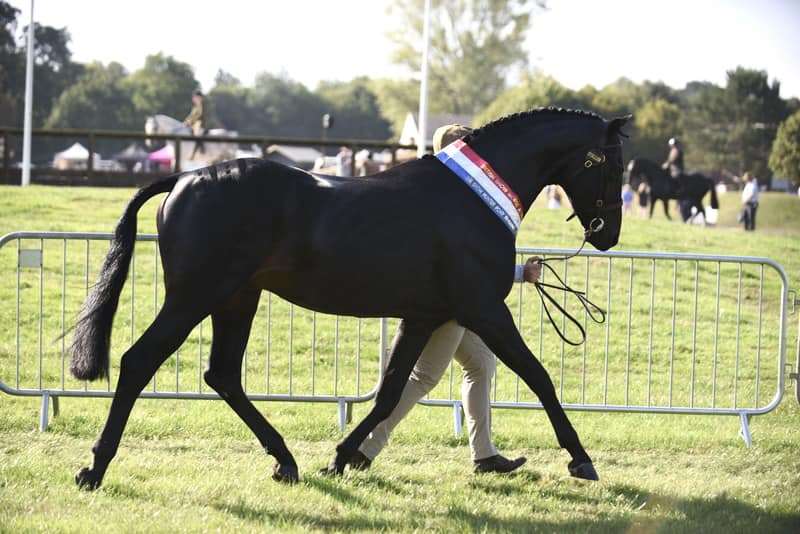 No products match your search criteria
Biography
Springpond Merryman is the perfect choice for showing breeders. Half Brother to HOYS & RIHS Supreme, Diamonds Are Forever. With both looks and movement, this charismatic free moving, athletic stallion is no doubt going to be a popular choice for anyone wanting to add quality and temperament into their stock. His sire, the late, Kilvington Scoundrel needs no introduction and is renowned for producing world class stock. The dam of Springpond Merryman is by Wolkentanz a leading sire of dressage horses. She has produced stock that have gone on to be very successful competition horses. The most prolific being Diamonds Are Forever, a horse named by Horse & Hound as one of the 100 greatest horses of all time. Diamonds Are Forever, was crowned supreme of show at both The Horse of the Year Show and the Royal International Horse Show. There is no doubt Springpond Merryman will follow in his father's footsteps to become a prolific sire in his own right. 2023 saw him compete at the Derbyshire Festival and the BSHA Championships where he was unbeaten throughout.
Notable Progeny
First crop of foals due in 2023
Videos of Springpond Merryman
Results for Springpond Merryman
• 2023 BSHA 1st & Hunter Pony Breeding Champion • 2023 BSHA 1st Hack Breeding • 2023 Derbyshire Festival 1st & Champion • 2019 BSHA Championships in Hand Supreme First Reserve • 2019 Bucks County Show 2nd Hacks in hand 3yr olds • 2019 Kent County Show 3rd in Hack/Riding Horse 3yr olds