Steeped in Luck
MOUNT DIAMOND FLAG x AGHERLOW
Sound. Sane. Unique. International Grand Prix Dressage Stallion. Your future is your choice – amateur or competitor. Dressage. Eventing. Hunter. Jumper. The foundation is here.
Disciplines
Dressage, Showing
Stud Book:
IDHS (GB), ISH
Stud Fee:
See Below. Concessions for repeat breeders and multiple mares.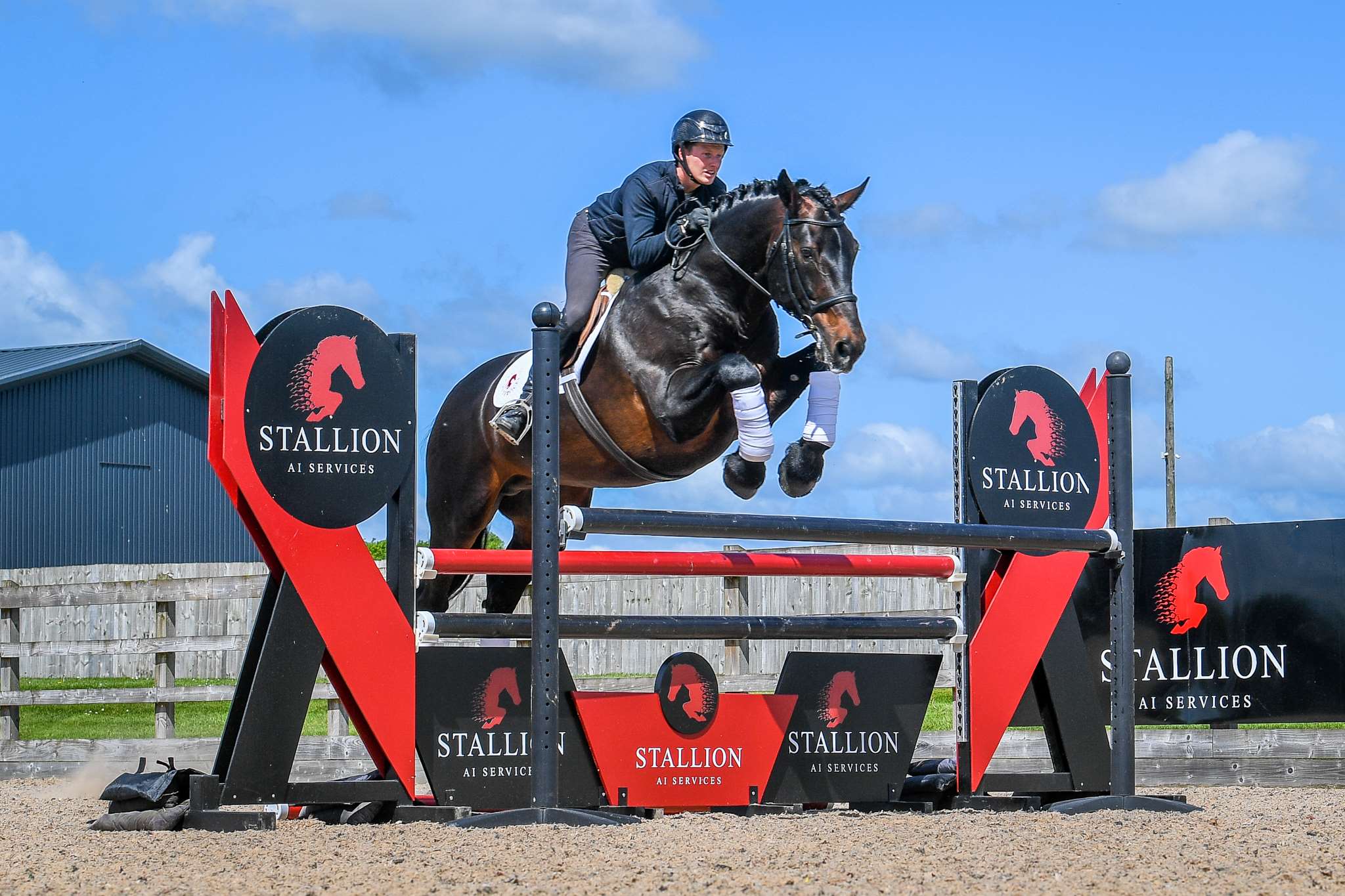 No products match your search criteria
Biography
The European news media organization Hoefslag picked up on Steeped in Luck's first FEI Grand Prix appearance in North America stating: "Today's CDI3* in Wellington has a striking name on the start list. It's the Irish Draught stallion Steeped in Luck. With his Canadian rider...he makes his international debut [at Grand Prix], among the long-legged and sensitive dressage bred horses such as Half Moon Delphi with Sarah Daehnert, Akeem Foldager with Charlotte Jorst, Rosamunde with Steffen Peters…" Steeped in luck has represented both Canada and United States at CDI-W's and CDI3* throughout North America and has been listed on the FEI World Dressage Ranking list. He is a 5* Irish Sport Horse (dressage), a Gold premium Canadian Sport Horse and a Class 1 Gold premium Irish Draught. Steeped in Luck is known for his soundness and temperament. He competed at the FEI level of dressage for over 8 years without any joint injections. He is also a conformation winner.
Notable Progeny
Steeped in Luck's 14-year competition schedule has limited the availability of fresh semen until recently; however, the progeny to date appears to be a combination of amateur friendly, versatile and competitive. Just My Luck – Eventing CC 3* -S – 6th. Beginners Luck – Eventing - OHTA Open Preliminary – 3rd. Salient (Granddaughter) by Beginner's Luck (by Steeped in Luck) was The Lieutenant Governors' Cup Winner – Canada's most prestigious ridden 3-year-old class. Steeped in Splendour – 1st UK foal attained Gold Premium Status at the British Breeding Futurity in 2020. Steeped in Blue – Supreme Champion at the North American Irish Draught Annual Show as a weanling.
Videos of Steeped in Luck
Results for Steeped in Luck
CDI W Grand Prix – 3rd. CDI W Grand Prix Freestyle – 2nd. CDI 3* Grand Prix – 7th. CDI 3* Grand Prix Freestyle – 6th. CDI 3* Grand Prix Special – 5th. National Level Grand Prix – 1st. *named to Dressage Canada's High Performance Long List for Training. In Hand Stallion Class - 1st North American Irish Draught Society and 2nd Place Canadian Sport Horse Association.