Tsunami De Hus
L'ARC DE TRIOMPHE x ARGENTINUS
Out of the full sister to Arko III
Health Status:
WFFS Negative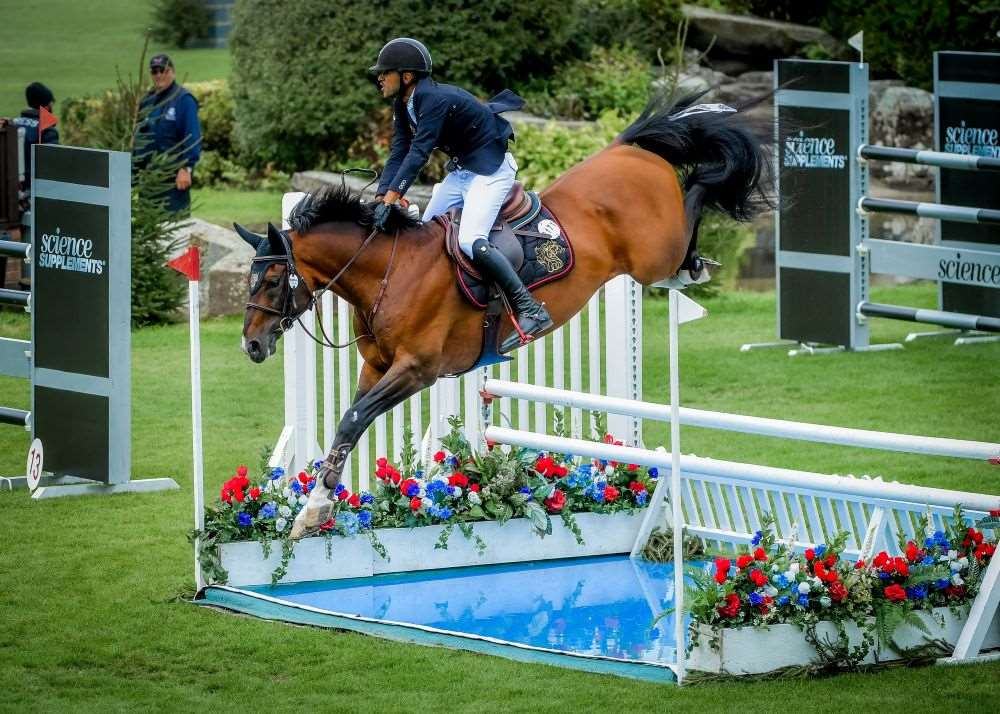 No products match your search criteria
Biography
Tsunami boasts endless qualities that you look for in the modern-day sport horse. An athletic type with correct conformation, speedy and agile against the clock, a true competitor in the ring at Grand Prix level. 2020 saw Al Shira'aa Farms first crop of foals hit the ground, all flashy and beautiful types. His great brain and quick reflexes show through his super crop of over 20+ sport horses. Tsunami is a great stallion for the colder blooded, scopey mare. This stallion is approved by Zangersheide, Selle Francais & The Anglo European Studbook.
Notable Progeny
Tsunami's progeny range from 7 years and below. Already showcasing some fantastic and commercial young horses on the circuit all jumping at 1.35m level.
Results for Tsunami De Hus
Winner 2020 Sharjah Rulers Cup CSI2* GP (1.50m) • 2nd CSI3* Sharjah 2020 (1.45m) • 2nd CSI2* Sharjah 2020 (1.40m) • Winner CSI2* Kronenburg Table A 2018 (1.40m) • 4th CSI3* World Cup Qualifier Sharjah Grand Prix 2018 (1.55m) • Winner CSI2* Warrggem 2018 (1.40m) • Winner CSI3* Sharjah 2018 (1.40m) • Winner CSI3* World Cup Qualifier Al Ain Grand Prix 2017 (1.55m) • Winner 2021 SIRES OF THE WORLD, Lanaken(1.45m) • 2nd 2021 CSI** Narni, Italy (1.45m)