𝗖𝗼𝗽𝗶𝗮𝗻 𝗗𝘂 𝗣𝗲𝗿𝗰𝗵𝗲𝘁 retires to stand with Stallion AI Services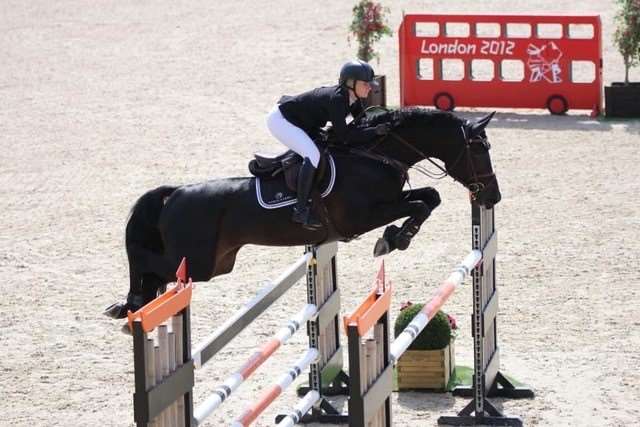 A lynchpin in a string of Grand Prix Horses for British rider Emily Moffitt, Copain Du Perchet CH accrued many accolades in the sport during their formidable partnership.
Previously, he was successfully competed by Ireland's Cian O'Connor, winning five-star classes in Dublin, Aachen, Falsterbo, Rotterdam and Treffen, along with plenty of success with former rider, Switzerland's Edwin Smits.
"It is every girl's dream to have such a beautiful horse like Copain. I remember seeing him for the first time and being in awe, and that feeling has never faded. I am the luckiest girl to have been able to ride so many special horses in my life. Copain, you are one of them. A fine retirement buddy," Emily Moffitt.
Once the decision was made for Copain to retire, there was no better choice than to use Stallion AI Services in Shropshire, who will act as Worldwide Agents for all of Poden Farm's breeding stallions; as alongside Copain Du Perchet will be Cash Du Plesis, Dacantos, F One USA and Jappeloup, available to breeders.
Copain Du Perchet is now resident at Stallion AI Services and is available to view by appointment. You can also see him parading at their Stallion Show, 22nd April 2023.
With strikingly good looks and boasting an illustrious line of world leading sires, EU & UK Breeders have the opportunity to breed future GP horses in choosing Copain Du Perchet as part of their commercial breeding programs.