In Style
EYE CATCHER x LORENTIN I
Dutch Champion ZZ-Z
Stud Book:
KWPN, Oldenburg, Hannover
Health Status:
WFFS Negative
Stud Terms:
Partial Refund if Not In Foal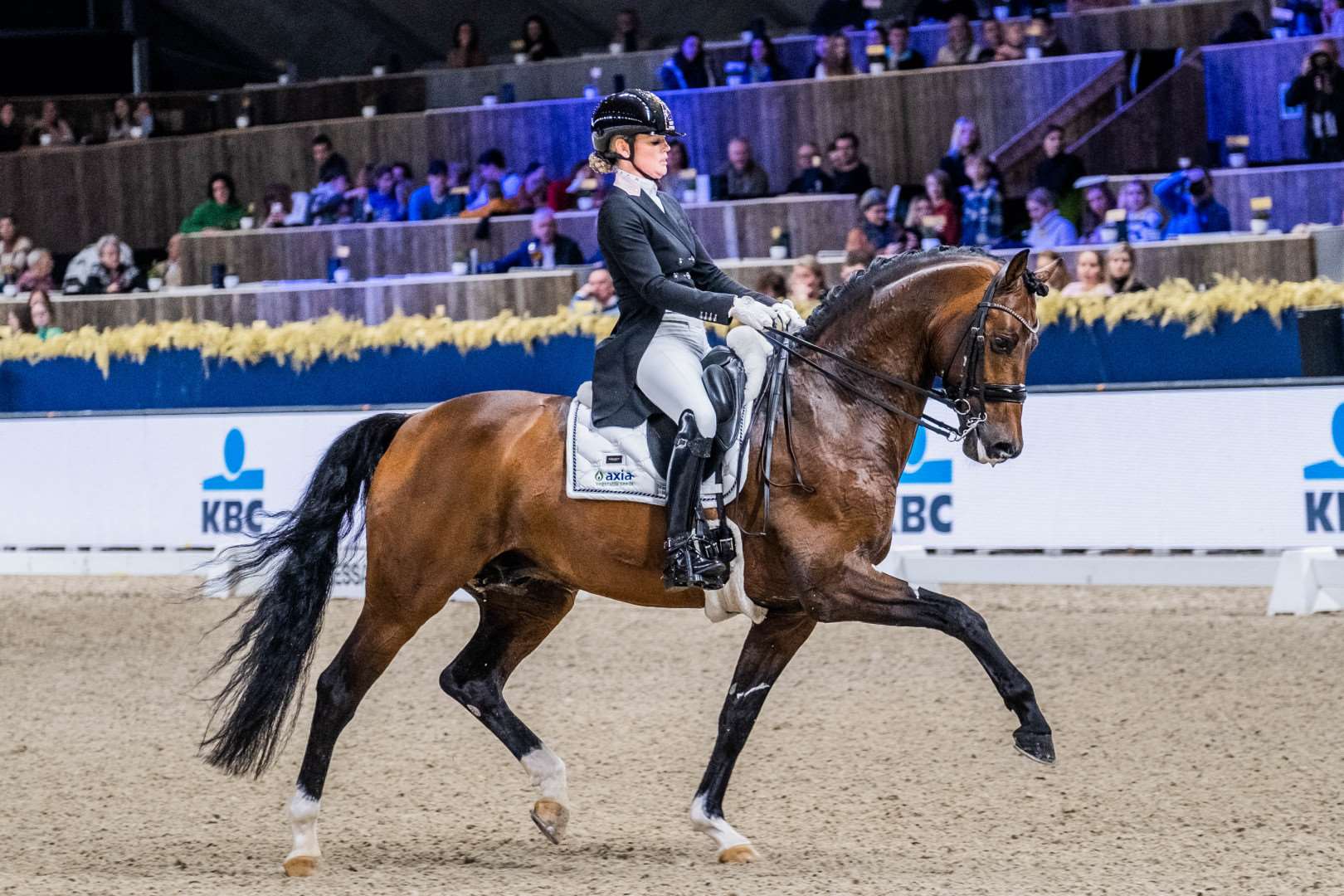 No products match your search criteria
Biography
What a 'wonderful' horse In Style is. A great horse with an attitude for a 10. He is sweet and always wants to do his best for his regular rider Renate van Uytert van Vliet, who has trained him since he was 3 years old. Also in handling and in the stable, this is a stallion that makes everyone happy. He naturally has a very nice foreleg and an extra canter and has natural "jump" in the changes.
Notable Progeny
In Style descendants show his excellent character and attitude. My 7th Sunday, his 3-year-old son (ds. Cadans M), won Reserve champion in the Pluvinel young talent competition with 86 points. At the recent Stallion Show, two In Style sons were nominated for the second viewing: Newton's Law (ds. Johnson) bred by Fam. van de Veen from Opeinde and Nero (ds. Oscar) bred by T.B. Hassink from Zeewolde. In early 2021, Nero was also approved for the Oldenburger Pferdezuchtverband. 2017 Offspring Inspection Comments: In Style foals presented a uniform development, appealing exteriors, and long legs. The foals are shaped in a rectangle model and have a well-shaped front, of which the neck shape stands out positively. The foal group is correctly built. The foundation is correct and exceeds quality. The walk is more than sufficient with flexibility. The trot is powerful with good stride length, as well as a lot of flexibility and balance. The foals canter easily with powerful, ground-covering strides, a lot of flexibility, and more than enough balance. Several of the foals showed a very good hind leg.
Results for In Style
- WINNER - Freestyle Intermediaire I debut in Bergschenhoek with 78% in 2023 - Final Roelofsen Cup Indoor Friesland a 3rd place. with a score of 72.26% - Dutch Champion ZZ-Z - 2020: In the Final Stallion Competition class Z/ZZ, In Style and Renate earned 91 points: Walk 9.0 Trot 9.0 Canter 9.5 Harmony 9.0 General impression 9.0 Total 91 points